The need for a common electrical safety housing standard in Scotland
Almost three quarters of all accidental house fires are of electrical origin - the number one cause.  But the law offers different protection for different tenures.  Electrical Safety First is calling for a common electrical safety standard for housing in Scotland.  
About our Campaign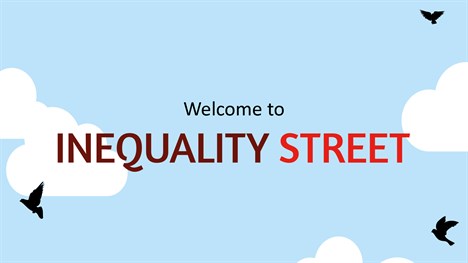 There is a clear inconsistency between electrical safety standards in private and social rented housing, and there are obvious fire safety issues in tenements and flats because of the potential impact on other occupiers.
Steps have been taken to ensure electrical safety in the Private Rented Sector (PRS) is enhanced with the introduction of mandatory five-yearly safety inspections.  There is no such requirement in the social-rented or owner-occupied sectors, despite these tenures accounting for over 80% of Scotland's housing mix.
And Residual Current Devices (RCDs) - life-saving devices designed to prevent you from getting a fatal electric shock - are only required in new build homes.
The table below provides a summary of the current electrical safety duties in different tenures:
| | | | | |
| --- | --- | --- | --- | --- |
|   | Social Landlords | Private Landlords | Owner Occupiers | New Buildings |
| Electrical safety inspections |  No |  Yes |  No |  No |
| Residual Current Devices |  No |  No |  No |  Yes |
While owner occupiers are in a stronger position to make informed decisions about acceptable risk levels, those living in rented accommodation should reasonably expect that housing standards should ensure their homes do not pose safety risks.
However, we believe that owners of flats should be expected to meet higher standards where there is a potential impact on their neighbour's safety. Almost as many flats in Scotland are owner occupied (36%) as are rented out as social housing (39%).
Fires caused by electricity supply are the third most damaging type of fire in the home. Over 10% affect other dwellings in the same building.
Our Proposals
Five-yearly electrical safety checks in all social housing by a registered electrician - to bring requirements in line with the Private Rented Sector.
Mandatory electrical safety checks in owner-occupied homes or as a first step in owner-occupied flats.
RCDs (Residual Current Devices) fitted in all rented homes.
A requirement for landlords to register any new electrical appliances they provide with lets to ensure they are not subject to any current product recalls or safety alerts.
Housing associations and local authorities must keep a register of white goods contained and operating in residential tower blocks, regardless of tenure of the property, and ensure tenants have registered their products.
Campaign Supporters
These MSPs supported our campaign at a recent event in the Scottish Parliament. View the gallery here.