Monday 23rd September
12.30-17.00
Mary Ward House, London
Click here to buy tickets.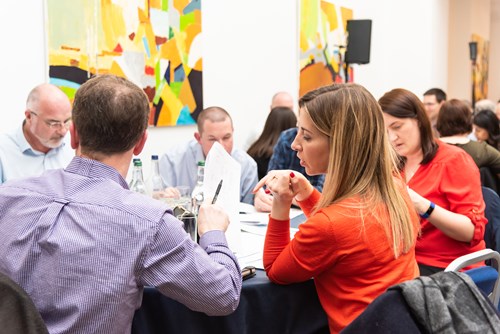 DESIGN, PRODUCE OR SELL ELECTRICAL GOODS?
Join our afternoon seminar and practical workshop to find out how to ensure safety standards are met across your supply chain from conception to sale
Hear from industry experts on:
Best practice for business: Mitigating risk through conformity assessment to ensure products are safe for market throughout your supply chain
Find out about the effective systems you need to demonstrate that products are safe and compliant with the law - required by large corporate organisations who are likely to have direct involvement with initial conceptual design, production and assembly through to end sale and to SMEs who are likely to source products from outside the EU and sell them in the UK.
What to expect from PAS 7050 'Specifications for bringing safe products to market'
A new Publicly Available Specification (PAS) 7050 'Specification for bringing safe products to market' is currently being developed to provide guidance to business of all sizes and to regulators (due for publication in early 2020). Hear from our expert panel on what to expect ahead of general release.
Practical Workshop
Put the theory into practice carrying out a conformity assessment to determine whether or not to place products on the market.
Speakers
Chair: 
Martyn Allen – Electrical Safety First
Speakers: 
Judith Peacock – Dixons Carphone
Gordon Madden – Office for Product Safety and Standards
Steve Curtler – Electrical Safety First
Plus more to be announced
£125 plus VAT + booking fees
3 CPD points awarded
Lunch included
Perfect for manufactures, importers and retailers, as well as being beneficial to enforcement authorities.
BE INSPIRED by leaders in the field of product safety
UNRIVALLED technical content and trend analysis
ENHANCE your personal and professional knowledge and experience
CONNECT with other guests and potential stakeholders
QUESTION technical experts in interactive sessions
Click here to buy tickets.