Electrical Safety First's prestigious Safety Innovation Award for 2023 has been won by HobSensus, which makes kitchens safer by ensuring hobs are not left switched on and alerts residents to potential fires.   
HobSensus is a safety device that turns hobs off when left unattended. It is particularly useful for student accommodation (2022/23 saw a five-year high for electrical fires in student halls of residence), communal kitchens, and people living in sheltered or assisted-living property.  
Designed by Prefect Controls Limited, the device uses an integrated timer and a 64-zone sensor which reads temperatures across the hob, identifying hot spots with pinpoint accuracy. This enables the unit to react before flashpoints are reached.  
Users simply press the red button to activate the unit and start the timer. When the time elapses, the hob is switched off. But if the temperature on the hob approaches 280°C, the unit flashes and emits an audible alarm. If no action is taken the power is shut off. 
As the award winner, Prefect Controls Limited had the chance to present HobSensus at the 2023 Electrical Product Safety Conference on 16 November to an audience of more than 200 manufacturers, retailers, importers, product testing houses, safety advocates, and lawyers, as well as government and enforcement bodies. 
In addition to the award winner, the Highly Commended entry for 2023 went to South Tyneside Homes for its Post Occupancy Electrical Safety Check initiative, which educates tenants on electrical safety risks.  
This improves awareness of how tenants can keep themselves and their families safe in their homes over the short and long-term. And it offers protection by reducing issues of disrepair, electrical faults, electrical fires, and overspending of budgets. 
Award sponsor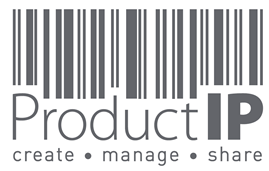 ProductIP offers producers, traders, brand owners and (online) retail chains the knowledge and the collaboration platform to comply with European, UK and global regulations for non-food (consumer) products. Thanks to our unique integrated GRC (Governance, Risk Management and Compliance) SAAS solution, we help leading market parties worldwide to manage product compliance. And that creates trust between parties in the supply chain.
ProductIP's expertise and software enable parties in the supply chain to implement European objectives such as safe products, energy savings, recycling, reducing the use of harmful substances, reducing illegal logging and conflict minerals, and recent initiatives on preventing production malpractices in areas such as the environment and child labour.