Electrical Safety First's 6th Annual Product Safety Conference
With product safety rising up the news agenda, Electrical Safety First's 6th annual product safety conference, Connecting Together for a Safer, Smarter, World - which took place in October 2016 in Westminster - has cemented its role as a highlight of the industry year.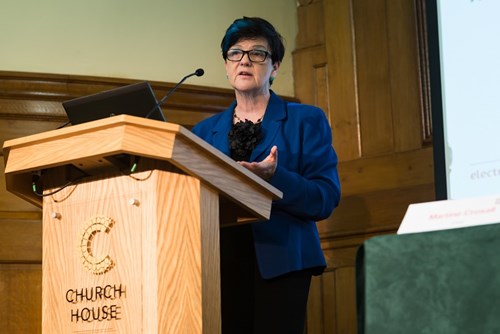 The Minister of State for Energy and Intellectual Property, Baroness Neville-Rolfe, provided the keynote speech for the event, stating: "I completely support Electrical Safety First. Counterfeit and substandard electrical goods are a threat to consumer safety, hurt legitimate businesses, and can even help fund organised crime. This Government is committed to working with businesses and law enforcement agencies to target criminal operations and protect the consumer."
Chaired by BBC journalist and presenter, Martine Croxall, the conference kicked off by considering how smart technology can improve product safety. Following on from last year's event, the afternoon sessions provided an update on the steering group established as part of the government's response to the Review of the UK's System for the Recall of Unsafe Consumer Products and a look at consumer understanding of risk - including how manufacturers might anticipate emerging risks and foreseeable use.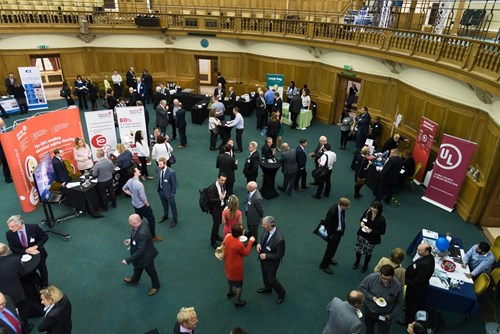 The final part of the event also built on last year's focus on counterfeit electrical products and the need for accurate intelligence to address the flood of fakes entering the UK. Offering a range of views, from a brand, retailer, enforcement, anti-counterfeiting group and test laboratory perspective, the expert panellists emphasised the need for greater industry cooperation, to ensure everyone benefits from the smart technology revolution. And for the first time, the conference was followed by an evening drinks reception, which allowed delegates to continue their discussions in a more informal setting.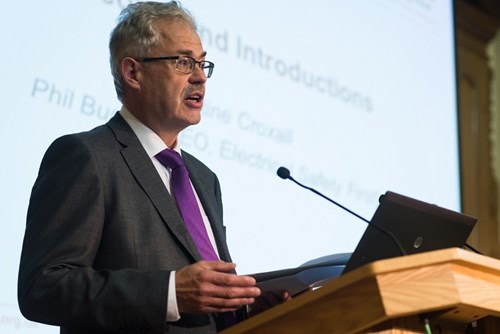 "We believe the best way to protect consumers is by working with the industry and key stakeholders", explains Phil Buckle, Chief Executive of Electrical Safety First. "It's this broad church approach – bringing together all parts of the electrical product supply chain, along with consumer protection and trade bodies, government departments and NGOs – that is key to the success of the event. We were particularly delighted that Baroness Neville-Rolfe was able to attend and provide our keynote address – illustrating just how important product safety is to everyone involved in both business and consumer protection."
Visit our Pinterest board to view a collection of photographs from the day. If you don't have a Pinterest account, view our Flickr album.
If you have any queries about the conference, please contact:
Ellen Vester, Stakeholder and Events Manager 
E: Ellen.Vester@electricalsafetyfirst.org.uk
Sponsors
Exhibitors