Electrical Safety First at the 2015 CTSI Conference in Bournemouth
Electrical Safety First attended the annual Chartered Trading Standards Institute Conference in June this year, held in Bournemouth.
Electrical Safety First works closely with Trading Standards on a variety of initiatives to achieve our shared objective of removing unsafe electrical goods from the market, and attending the CTSI Conference enables us to hear first-hand about the issues affecting Trading Standards Officers and explore ideas for joint working.
At the conference, the charity had a stand exhibiting various dangerous electrical products and also invited attendees to attempt to identify counterfeit goods from genuine products. Additionally, samples of the popular UK plug pin gauge tools were handed out, as well as a selection of the charity's other literature and guidance.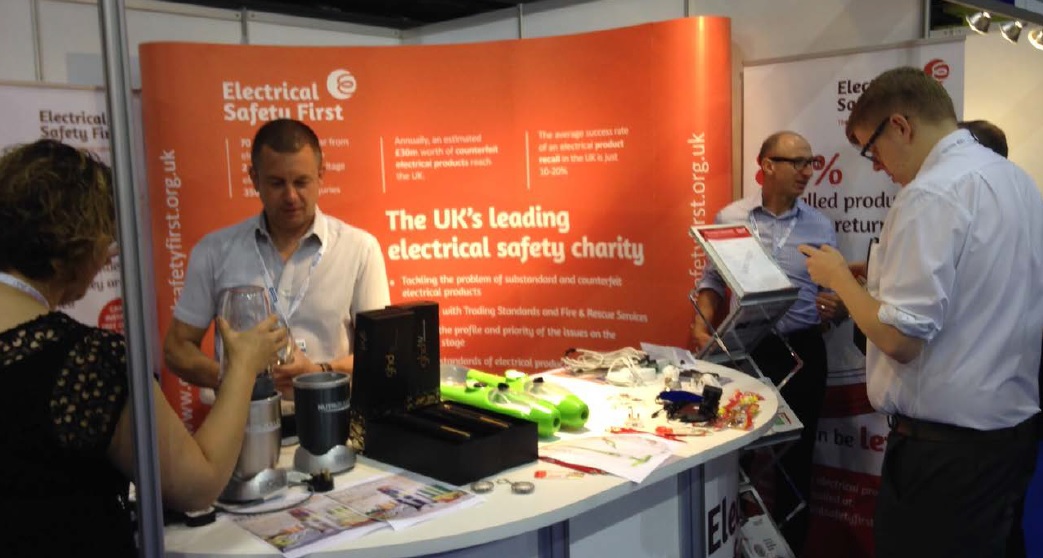 The charity also gave a 45 minute presentation to Trading Standards officers and interested industry representatives on the new revision of the Low Voltage Directive (LVD), explaining the changes and clarifying what products now fall within the scope of the directive. This presentation was very well received.