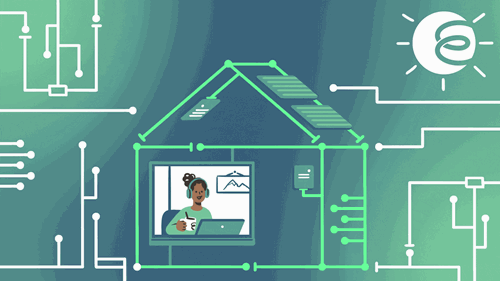 Electrical Product Safety Conference
In its 14th year, our 2022 Electrical Product Safety Conference was held live and in person once more at Church House Westminster. The day brought together experts and leaders from across the industry to explore critical issues, solutions and insight in safer electrical products – from conception, through manufacture and production to sale.
With the title and theme of "Safe & Sustainable", we investigated key and emerging issues to ensure delegates have the right skills and capacity to thrive alongside emerging advancements and innovations in the field.
The event explored key themes and trends impacting on consumer safety and the electrical product industry, attracting a wide range of delegates - from government departments to manufacturers, retailers, importers, lawyers and test houses. The wide-lens approach meant attendees heard about the most important emerging issues of the time before drilling down into detail with experts drawn from across the field to find out how these affect industry and consumers in real life.
This year's thought-leading event explored critical topics from sustainability to achieving sustainability in the home, what we need to know now about regulations, right to repair and much more
Over the course of the conference, industry experts shared their thoughts on the challenges ahead, as well as some key solutions being implemented and insights on opportunities for the future.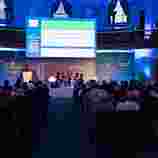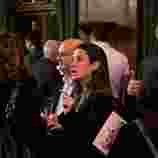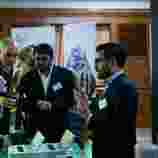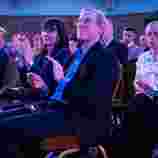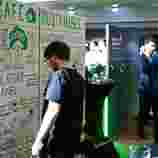 Highlights from the Electrical Product Safety Conference 2022
Click here to watch all the sessions from this year's conference.
Agenda
Click here for the 2022 conference agenda.
Speakers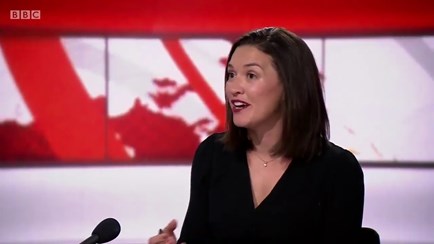 Chair: Katie Prescott - Technology Business Editor, The Times, former BBC Business Presenter and Correspondent
Katie is one of the UK's best-known business journalists. A familiar voice to millions of listeners; after a decade reporting for the BBC, Katie was the Senior Lead Business Presenter for Radio 4's Today Programme and a Business Correspondent across BBC News on TV, radio and online.
She's now the Technology Business Editor for The Times and a weekly columnist for the newspaper's award-winning business section. Across the fast-changing landscape of tech, media and telecoms, Katie brings all the key stories to readers, listeners and viewers across Times platforms.
At the BBC, Katie worked across all the corporation's major news outlets as the on-screen face and voice explaining and analysing the tumultuous changes wrought by COVID-19, the European debt crisis and new technology, in addition to the challenges of sustainability and climate change.
Katie has a wealth of expertise in technology, business, finance, economics, media, digital disruption, cyber security and sustainability.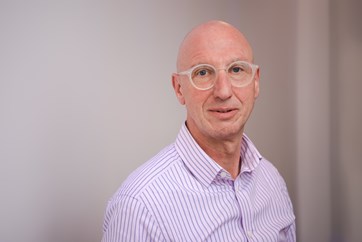 Moderator: Martyn Allen, Technical Director, Electrical Safety First
Martyn leads the Charity's electrotechnical team as an impartial centre of excellence for the safety of electrical installations and products - including representing consumer safety interests on a range of British, European and International Committees. Originally trained as an underground electrician with British Coal, he worked in  engineering risk management with Royal and Sun Alliance for 16 years before joining the Electrical Safety Council (the forerunner of Electrical Safety First), in 2006.
He is a Chartered Electrical Engineer and Corporate Member of the Institution of Engineering and Technology (IET).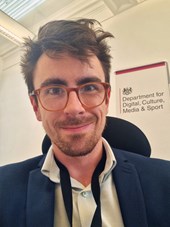 Jonathan Angwin, IoT Product Security - Legislation Lead, Department for Digital, Culture, Media and Sport
Jonathan is a senior policy advisor working at the Department for Digital, Culture, Media & Sport. He is responsible for legislative interventions relating to the security of connectable products, and has been working since 2020 to deliver Part 1 of the Product Security & Telecommunications Infrastructure Bill, which will establish the world's first legislative framework mandating minimum requirements for consumer connectable product security.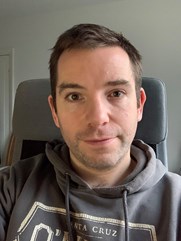 James Butterworth, Senior Policy Officer, DEFRA

James is in the Resource Efficiency and Waste Prevention Policy Team at Defra, and has responsibility for product policy including ecodesign and consumer information, including responsibility for the sections of the Environment Bill on resource efficiency. He has also been responsible for elements of the 2021 Waste Prevention Programme.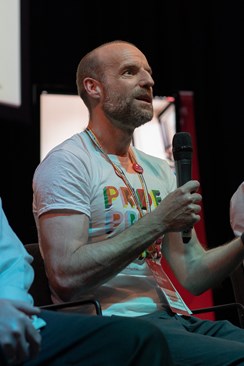 Gareth Campbell-Julian, Head of Retail Change and Central Operations, British Heart Foundation
Gareth has been at the BHF for 18 years overseeing how the retail operates and grows a sustainable and cost effective business.  The British Heart Foundation is the UK largest reused charity retail chain with over 700 trading locations, with a growing online presence. Selling everything from fashion through to caravans that have been donated by members of the public.  In one year the BHF has saved over 57,000 tones from going into waste, resolved over 13,000 tones of preloved clothes and avoid 130,000 tones of greenhouse gas emissions as a result. 
Gareth is passionate about sustainable practices in every aspect of his work, this includes ensuring there are policies and processes in place keep it simple for stores, safe and sound for our customer.  This extends to EDI and how we do the right thing for the people that work or interact with the BHF.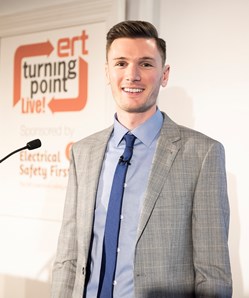 Moderator: Jack Cheeseman, Editor, Electrical & Radio Trading Magazine
Jack is the Editor of ERT magazine, which has been the leading publication for the electrical retail industry for 130 years! Each issue is packed with the latest news and in-depth features covering consumer electronics, home appliances and smart technology both in the UK and overseas.
At the helm for four years now, Jack is often conducting high-profile interviews with some of the biggest brands across the sector, as well as visiting many independent retailers for the magazine.
ERT is dedicated to highlighting and promoting excellence in the industry through its ongoing 'Turning Point' campaign, which is aimed at revitalising the traditional independent electrical retailer and encouraging growth through the sharing and adaptation of new ideas.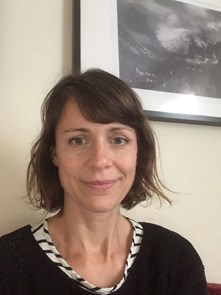 Fiona Dear, Co-Director at The Restart Project
The Restart Project aims to keep our electronics in use for as long as possible through repair and reuse. Fiona has spent over 15 years working to engage public audiences in bringing about a more sustainable society.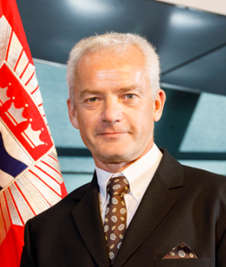 Stuart Drummond, Quality Assurance and Development Manager, London Fire Brigade
Stuart joined the London Fire Brigade as a Firefighter in 1989 and served at several busy inner London fire stations where he attained the rank of Station Officer. In 2001 he joined the Officer Development Group, where he passed on his knowledge and experience by training junior officers.
In 2006 Stuart passed the selection process to become a Fire Investigation Officer and has served within the Fire Investigation Team ever since. He has investigated more than 1600 fires scenes, many of which were high profile and involved fatalities.  Stuart has managed complex fire scenes including those of a forensically sensitive nature and involved the presentation of evidence relating to the origin, cause and development of fire, at both Criminal and Coroners Court.
Since 2020 Stuart has been employed as a Development and Assurance Manager, where he develops fledgling Fire Investigation Officers and quality assures the work of the Fire Investigation Team.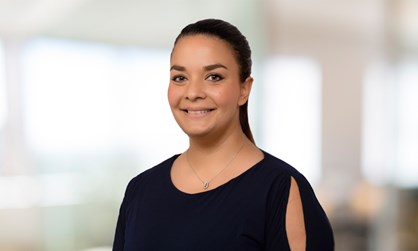 Sylvie Gallage-Alwis, Partner, Signature Litigation
Sylvie is both an avocat à la cour in France and a solicitor in England and Wales. She has 15 years' experience in complex disputes linked to products, namely product liability, product safety toxic tort, mass litigation/class actions, regulatory compliance and environmental/ESG matters. She represents manufacturers across industries including life sciences, automotive, electronic products, cosmetics, energy and food. Sylvie is an active member of the International Association of Defense Counsel (IADC) and the Association of Defense Trial Attorneys (ADTA) and attends International Consumer Product Health and Safety Organization (ICPHSO) events.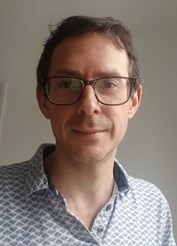 Dr Darren Handley, Head of Infrastructure Grants, OZEV/Department for Transport
Darren has been with the UK Department for Transport for over 10 years. He currently runs the infrastructure grants team in the Office for Zero Emission Vehicles which provides grants for homes and workplaces to install electric vehicle chargepoints. He started in the Department working in transport security.
Then, at the start of 2016, he changed role to help the Department push forward its agenda on cyber security in the field of connected and automated vehicles. Within this he chairs a United Nations task force looking at regulating cyber security for automotive vehicles within the UNECE. Darren has previously worked with the European Commission at DG MOVE as a seconded national expert; in research and development; and at the UK intellectual property office. His doctorate is in Chemistry from the University of Sussex.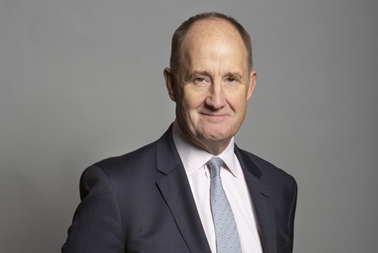 Kevin Hollinrake MP – Parliamentary Under Secretary of State at the Department for Business, Energy and Industrial Strategy
Kevin represents the constituency where he was born, brought up in and has lived in most of his life. He was elected to Parliament in May 2015, during which time he has been the Co-Chair of the APPG for Fair Business Banking, Co-Chair of APPG for Yorkshire and Northern Lincolnshire and a member of the Treasury Select Committee. Currently, Kevin is serving as a Parliamentary Under Secretary of State at the Department for Business, Energy and Industrial Strategy. He has a business background, having been a founder partner of Hunters Estate Agents, which he helped to grow into one of the largest independent networks of sales and letting agents in the UK. Kevin is a strong advocate of the small and medium sized business sector and of the North, and has been campaigning hard for more investment in Northern roads, rail, digital networks, skills training and private sector investment, which he believes is key to growing the Yorkshire and wider UK economy.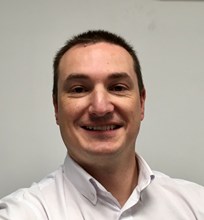 James Hopkins, National Trainer, Miele GB
James' education and training, from school onwards, has always been on a technical and engineering slant, focussing on electrical/electronic systems. He has been in the white goods industry for 20 years, most of which has been as a technician and mostly with the Miele company.
James has been at Miele for 17 years. Most of this time as a technician, but also serving as a Team Leader, a Chief Technician for around 6 years, and a National Technical Trainer for 2 years.
James is responsible for training brand new technicians, existing technicians, service partners and office-based support staff. He plays a heavy role in making sure training, training material and presentations are up-to-date and engaging. He also leads the move over to a more digital approach to training and assessments within the domestic area of the business.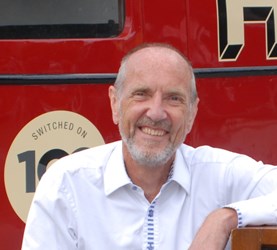 Robert Hughes, Chair, Hughes Electrical
Hughes Electrical sells, rents and services domestic and commercial electrical appliances to the general public and industry through shops, web sites and trade counters. The company operates from 40 locations employing 820 people and recently celebrated its 100th anniversary.
Robert became Chair of this family-owned business in 2020 having been the Managing Director since 1996. He began his career in 1984 trading bonds and futures for Norwich Union before gaining an MBA at the London Business School and working in private equity for 3i. Robert is a keen runner having completed a number of overseas marathons and is currently working his way through an Open University degree in Astro-Physics.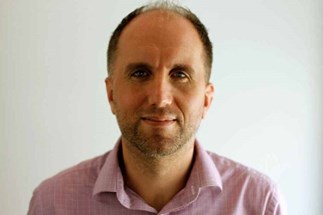 Russell Jenkins, Head of Demand Side Response Policy, Smart Energy, BEIS
Russell is an experienced senior policy adviser in the UK civil service. He has worked in a number of central Government departments on a range of high profile policies. Over the past 5 years he's been at the centre of policy development to support our transition to a smart and flexible energy system fit for Net Zero.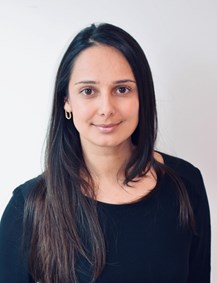 Teodora Kaneva, Head of Smart Infrastructure and Systems, techUK
Teodora's rich background varies from working in business development for a renewable energy lobbying association in Brussels to the fast moving technology innovation startup scene in the UK.
She has designed the market strategy for a German renewable energy engineering scale up for the UK, listed on Nasdaq private market, and now one of the fastest growing scale ups in the world. Previous experience also includes managing a renewable energy startup in London, which has built a small-scale biomass CHP power plant. Teodora is passionate about cross-industry collaboration and working together with academia to inform the design of future educational models and skill building.
Most recently Teodora has ran the commercial activities and business development at Future Cities Catapult, focusing on innovation in cities, digital health and wellbeing, mobility, and infrastructure. Teodora is a passionate STEM Ambassador and a vocal advocate for women in tech.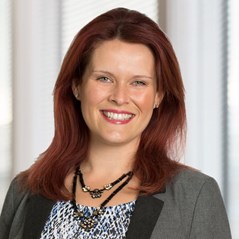 Valerie Kenyon, Partner, Hogan Lovells International LLP
Valerie co-leads the Global Products Law practice in London. She has extensive experience in product liability, product safety, and product regulatory work. Always focusing on practical and commercial advice, Valerie's goal is to help companies to manage their risks and meet their business objectives. She is a dedicated international products Partner, motivated by all things product-related.
Valerie focuses on product liability litigation and product-related commercial, advisory, and compliance work. She excels in tailor-made solutions for the complex world of products, with a particular expertise in the global launch of innovative products. Valerie has honed her skills in all issues relating to product commercialisation and resolving product challenges that arise in the global marketplace.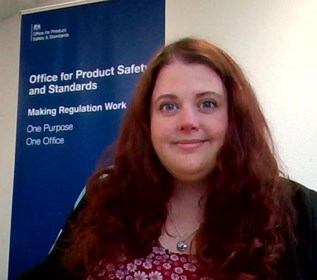 Hannah Lockley, Social Researcher, Office for Product Safety and Standards (OPSS)
Hannah has been a Social Researcher in the civil service for over 12 years and has worked at the Office for Product Safety and Standards (OPSS) for just under 4 years. Hannah manages a variety of research projects that explore a range of product safety issues with consumers and industry. This includes establishing regular surveys that make it possible to track attitudes and behaviours over time.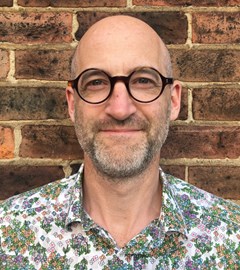 Mark Miodownik, Professor of Materials & Society, UCL 
Mark received his Ph.D in turbine jet engine alloys from Oxford University, and has worked as a materials engineer in the USA, Ireland and the UK. For more than twenty years he has championed materials science research that links to the arts and humanities, medicine, and society. This culminated in the establishment of the UCL Institute of Making, where he is a director and runs the research programme.  Mark also recently set up the Plastic Waste Innovation Hub to carry our research into solving the environmental catastrophe of plastic waste dealing with topics such as biodegradable plastics and product reuse and repairability. Mark is the multi-award winning author of New York Times bestselling book Stuff Matters. He regularly presents BBC TV and radio programmes on materials science and engineering.  In 2014 he was elected a fellow of the Royal Academy of Engineering. In 2018 he was awarded an MBE for services to materials science, engineering and broadcasting.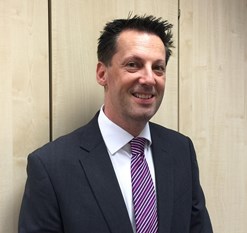 Ian Moverley, Director of Communications and Government Relations, Whirlpool UK
Ian has worked in the kitchen appliance industry for over 25 years across a variety of fields including communications, customer service and government relations.
For the past 6 years Ian has focused on sustainability and product quality to improve the safety of products whilst also ensuring a positive impact on our environment by leading the company's drive towards net zero by 2030. 
Ian's passions include community engagement projects to improve STEM development in local schools as well as reducing food waste.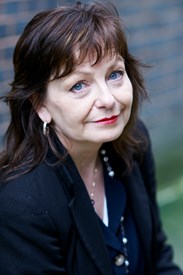 Moderator: Angela Murphy, Media Specialist, Electrical Safety First
Angela has worked for the Charity for over ten years and is a member of the CIPR and a Fellow of the RSA. Originally trained as a journalist, she has been employed in communication roles, at a senior level, across the public, private and third sectors. At Electrical Safety First, she has helped establish its Thought Leadership strategy, ensuring the expert voice of the charity can be heard in relation to both current and future issues in the electro-technical landscape. Because, during a period of unprecedented technological change, consumer protection and trust in the safety and security of products and services are critical.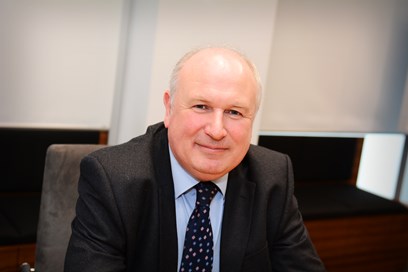 Andrew Mullen, Head of Sustainability and Quality, BEKO
Following an Honours degree in Electronic engineering Andrew has spent nearly 35 years working for major brands in White Goods and Consumer Electronics.  During that time he has been responsible for After sales, product Safety & regulatory compliance as well as  New Product & technology development including Flat panel and Digital TV development for the UK Market. 
For the last 17 years Andrew has worked for Beko PLC where he now heads up the Sustainability and Quality Teams.  This encompasses working with R&D teams in the UK and in Turkey to ensure products are safe and durable as well as bringing a sustainability focus to all that BEKO do.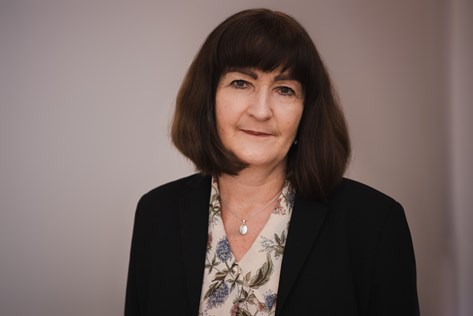 Lesley Rudd, CEO, Electrical Safety First
Lesley has worked in the energy industry all of her career. Starting originally with British Gas in Newcastle she moved to London and worked on both gas and power projects in the UK and abroad. She later joined the Sustainable Energy Association, where she spent around eight years campaigning on sustainability and Net Zero, before joining Electrical Safety First in 2020 – a place where she was able to combine her twin passions for safety and sustainability. 
Lesley was awarded an Order of the British Empire Medal in the 2020 New Year Honours list for services to UK energy markets and clean growth.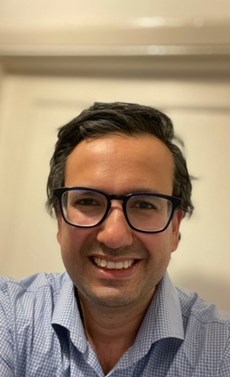 Adrian Simpson, Retail Products Policy Advisor, British Retail Consortium
Adrian supports retailing with the supply of safe and compliant products. He is a Chartered Trading Standards Practitioner and a Non-Executive Director of the Chartered Trading Standards Institute with a background in front-line consumer protection and business advice.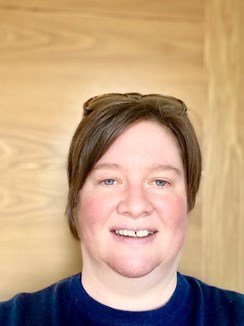 Sarah Smith, OBE, Deputy Chief Executive – Office for Product Safety and Standards, Department for Business, Energy and Industrial Strategy
Sarah is the Deputy Chief Executive of the Office for Product Safety and Standards (OPSS), part of the Department for Business, Energy and Industrial Strategy (BEIS). She leads the UK Government's approach to regulation and market surveillance for product safety and legal metrology, including administering new sovereign functions such as designating standards and operating regulatory approvals processes and leading the programme on ports and borders interventions.
She is also responsible for the Office's engagement and accountability activities with business and the Trading Standards co-ordination unit. Sarah has worked extensively with policy departments and regulators in the UK and overseas as a technical expert on regulatory delivery and market surveillance, including being the peer reviewer to a recent review by OECD of technical regulation in Mexico.
Prior to joining the Civil Service, Sarah was a trading standards professional working in the local government sector in a variety of leadership, policy and operational roles. Sarah is a member of the Chartered Trading Standards Institute. She received the OBE for services to businesses and consumers in 2019.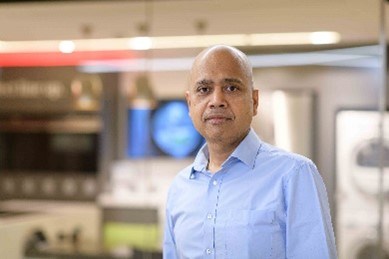 Gunjan Srivastava, CEO, BSH Home Appliances Limited
Gunjan comes with a diverse international background of leading businesses in large emerging markets like India and South East Asia region. He has been a change agent in his career spread over 3 decades, with roles driving post-merger integration, new markets and brand introductions, entrepreneurship, and turn around cases.
BSH Home Appliances Limited in UK and Ireland is a wholly owned subsidiary and part of the global multinational company, BSH Household Appliances. BSH is the market leader in UK and Ireland in the Major Domestic Appliances (MDA) category with a portfolio of iconic brands like Bosch, Siemens, Neff and Gaggenau.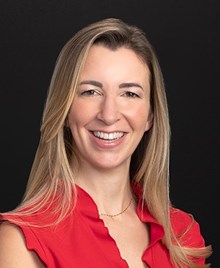 Moderator: Claire Temple, Partner, Cooley (UK) LLP
Claire is a partner in Cooley's product compliance and liability team. She specialises in advising clients on regulatory risk, compliance and litigation issues. She helps clients who deal with products and consumers.
Claire works with them to help bring both digital and physical products to market, advising on labelling, packaging, regulatory approvals and engaging with regulators and consumers. She also has significant expertise in coordinating and delivering business critical international regulatory and compliance advice and delivering complex multi-jurisdictional projects.
Interested in event speaking opportunities?
Electrical Safety First's 'Electrical Product Safety Conference' is the leading annual industry event, bringing together experts and leaders to explore critical issues, solutions and insight into safer electrical products – from conception, through manufacture and production to sale.
The conference is attended by designers, retailers, manufacturers, product testing houses, regulators, trading standards, Government bodies and safety experts.
We encourage our speakers not only to share their best practice cases, but also to look to the future on upcoming developments the electrical product sector.
The event is a platform for speakers to share expertise, future-proof their business, get feedback about ideas from fellow professionals and meet potential clients.
If you or anyone you know is interested in speaking at the event please get in touch by emailing ellen.vester@electricalsafetyfirst.org.uk
Sponsorship opportunities
Engaging electrical safety industry experts, government bodies and influencers: set the agenda and enhance your reputation
Electrical Safety First offers a range of opportunities, enabling organisations to reach a unique global audience of senior business and industry leaders in the electrical safety field.
Position yourself as 'thought leader' to an influential community of electrical safety professionals
Raise awareness of specific initiatives or projects
Raise the profile of your business and spokespeople
Brand association with widely respected, impartial and influential organisation
Face to face access and connections with hundreds of industry professionals, decision-makers and business leaders including manufacturers, retailers, importers, product testing houses, safety advocates, lawyers and Government bodies.
For a bespoke, tailored package, please contact ellen.vester@electricalsafetyfirst.org.uk
Headline Sponsor:

Schneider's purpose is to empower all to make the most of our energy and resources, bridging progress and sustainability for all. We call this Life Is On.
Our mission is to be your digital partner for Sustainability and Efficiency.
We drive digital transformation by integrating world-leading process and energy technologies, end-point to cloud connecting products, controls, software and services, across the entire lifecycle, enabling integrated company management, for homes, buildings, data centers, infrastructure, and industries.
We are the most local of global companies. We are advocates of open standards and partnership ecosystems that are passionate about our shared Meaningful Purpose, Inclusive and Empowered values. 
Sponsors:

As an authority in authentication solutions, Authentix has thrived in supply chain complexity for over 25 years. Authentix provides advanced authentication solutions for governments, central banks and commercial entities, ensuring local economies grow, banknote security remains intact and commercial products are authenticated and monitored for consumer safety, social responsibility and brand integrity. Authentix designs and deploys advanced anti-counterfeiting & anti-diversion sophisticated security features to detect, identify, quantify, investigate and deter illicit trade for multiple brands across many sectors.
The Authentix partnership approach and proven sector expertise inspires innovation, helping customers mitigate risks, grow revenue and protect consumers globally. Authentix, Inc. is headquartered in North America with offices in Asia, Africa, Middle East and Europe.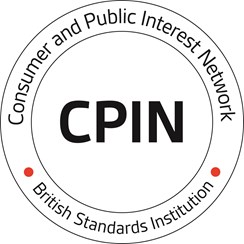 The British Standards Institute (BSI) is the UK's National Standards Body. It brings together industry, government, consumers and other interested parties to create national, European and international standards. 
BSI's Consumer and Public Interest Network (CPIN) is an independent group of trained volunteers who represent consumers in the development of standards. 
Standards play a vital role in driving positive change for consumers, helping to improve quality and safety by setting out good practice for responsible businesses to follow. CPIN ensures that the consumer voice is clearly heard when standards are created, and that the needs of all consumers are taken into account. Our goal is to ensure that standards help to make consumers' lives safer, fairer, better, and more sustainable.
BSI exhibition stand
The Consumer and Public Interest Network (CPIN), supported by BSI, is an independent group of volunteers who represent consumers in the development of British Standards. Our involvement in standards ensures that they make consumers' lives safer, fairer, better, and more sustainable.
Meet the Consumer Team: find out more about CPIN's work and how to become a Consumer Representative.
Find out how standards can support the work you do to protect consumers, and how to access British Standards online. 
According to Home Office figures, 76%* of residential fires in 2021 were caused by electricity; CI™ has developed a unique, patented solution to identify electrical fire risks and turn off the power to individual sockets, preventing a fire. The CI™ solution is a highly secure and resilient network of devices within a building, connected 24x7 to the CI™ cloud system.
The CEO & Founder of CI™ has 30 years' experience delivering complex, life-critical technological safety solutions to the Home Office, Network Rail and other Government agencies in the UK and abroad.
*Where the cause of the fire could be determined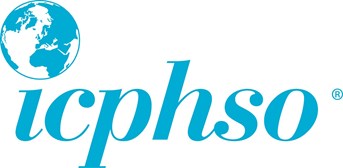 ICPHSO (International Consumer Product Health & Safety Organization) is the global organization bringing together key players in product safety through three annual meetings each year.  The four-day Annual Symposium in February; one-day North America Training Workshop in June; two-day International Symposium in November.
Each conference's content is determined by our members & attendees through the submission of proposals reviewed by volunteers as being the most relevant and useful information needed by product safety/health professionals. Our conferences encourage networking and discussion of best practices to assist all safety stakeholders. Global regulators provide updated information on regulatory requirements. Information at www.icphso.org.

Supported by the Office for Product Safety and Standards
The Office for Product Safety and Standards (OPSS) delivers consumer protection, supports business confidence, productivity and growth. Regulating a wide range of products with a focus on their safety and integrity. Working with local, national and international regulators, with consumer representatives and with businesses to deliver effective protections and to support compliance.
Our mission is to be a trusted product regulator for the UK. This means protecting people and places, enabling business to thrive and empowering consumers to make good choices. We will be a leader of good regulatory practice and a champion of local regulation.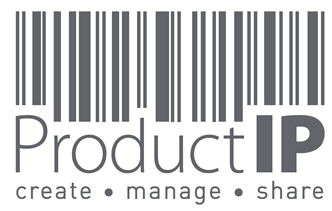 ProductIP offers producers, traders, brand owners and (online) retail chains the knowledge and the collaboration platform to comply with European, UK and global regulations for non-food (consumer) products. Thanks to our unique integrated GRC (Governance, Risk Management and Compliance) SAAS solution, we help leading market parties worldwide to manage product compliance. And that creates trust between parties in the supply chain.
ProductIP's expertise and software enable parties in the supply chain to implement European objectives such as safe products, energy savings, recycling, reducing the use of harmful substances, reducing illegal logging and conflict minerals, and recent initiatives on preventing production malpractices in areas such as the environment and child labour.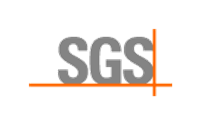 SGS Connectivity Services in the UK is an independent, ISO/IEC 17025:2017 accredited test facility for Product Safety and EMC. Our holistic Total Solution Services for Electrical & Electronic products, delivered through our testing laboratory in Durham, ensure manufacturers and retailers have access to expert support at every stage of the product life cycle.
This allows us to ensure our capabilities result in even better turn-around time and the ability to offer more competitive pricing within the sector. Our technical expertise means you have complete piece of mind when submitting your goods to us for testing.
We understand regulations and standards for every product and target market, and we can help you reduce risk, improve efficiency and ensure compliance
We are committed to a world where you can trust products
We support companies in building their success on buying and selling responsible products.
Through our platform, we make applicable product requirements accessible, understandable and feasible.
Our digital solutions help companies to reduce their risks and achieve transparency in the supply chain.
With more than 50 colleagues in six offices in the Netherlands, Germany, UK, Hong Kong and China, we are a modest size, but the impact of what we do is less modest.
ProductIP represents over 50 billion euros of trade for our 24,500 users and that importance is growing daily.
We offer our users the best possible functionality and user experience in order to make their work easier.
Marketing Partners: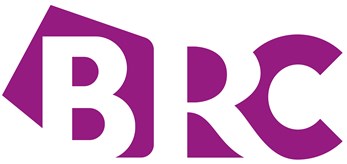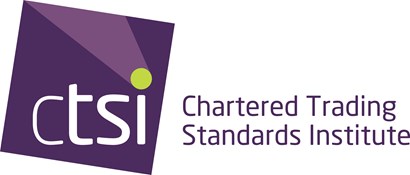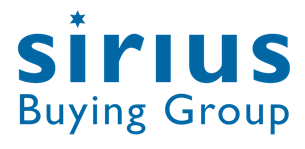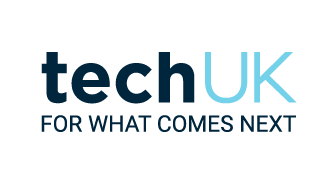 Who attends?
The Electrical Product Safety Conference is attended by designers, manufacturers, retailers, importers, installers, product testing house, safety advocates, lawyers and enforcement authorities.  The event attracts a senior audience interested in hearing the top insights and strategies in the field of electrical safety.
Essential information
Book your place here.
What is the Electrical Product Safety Conference about?
The Electrical Product Safety Conference 2022 is a full day conference bringing you the latest in emerging issues from the world of electrical product safety. Each year, the event explores key themes and trends impacting on consumer safety and the electrical product industry, attracting a wide range of delegates - from government departments to manufacturers, retailers, importers, lawyers and test houses. We bring to the forefront key and emerging issues impacting on the industry and consumers. So wherever you are in the electrical product chain – or beyond - you'll want to join us!
Why should I attend?
We encourage our speakers not only to share their best practice cases, but also to look to the future on upcoming developments in the sector.
If you want to future-proof your business and get feedback about your ideas from fellow professionals - you are in the right place to do it.
Who is it for?
200+ leading industry professionals consisting of: global retail brands, design, manufacture, import and distribution of electrical goods, lawyers, testing houses, safety experts and government bodies. 
How much does it cost to register?
Lowest ever prices on offer from as little as £50 per person (plus VAT & booking fees)
How can I register?
Click here to book your place
Can I bring a guest?
Yes, we are offering a two for one discount – you and your guest can register and pay ½ the ticket price each.
Where is the conference?
The conference will be held at Church House, Westminster.
How can my company exhibit at the Electrical Product Safety Conference?
You can email us at ellen.vester@electricalsafetyfirst.org.uk
What happens if I cannot attend?
If you are unable to attend, please let us know as soon as possible so that your place can be allocated to someone else. We are unable to offer refunds but your ticket may be given to a colleague.
How can I contact the organiser with any questions?
Please, email us at ellen.vester@electricalsafetyfirst.org.uk
Who is speaking at the conference?
Speakers to be announced shortly.
Testimonials 
"Electrical Safety First continues to deliver excellent work in helping to identify, communicate and reduce the risks associated with electrical products. We believe their campaigns remain important for helping to support product safety, as well as building trust between manufacturers, channel partners and customers."
Paul Hide, Director of Membership and Marketing, TechUK
"The British Retail Consortium is pleased to support Electrical Safety First, an important partner within the electrical industry, in its activities around raising awareness of the importance of using electrical appliances safely."
David Bolton, Retail Products Policy Adviser, British Retail Consortium
"This year's Electrical Product Safety Conference was the best yet. The panels were informative and interesting and we were thrilled to also be awarded with this year's Safety Innovation Award. The fact that our work to improve customer safety has now been recognised by Electrical Safety First is an achievement that we are really proud of."
Andrew Mullen, Beko Plc, Previous Safety Innovation Award Winner
"We're thrilled our WiFi hood received a 'Highly Commended' Safety Innovation Award from Electrical Safety First. Consumer safety is of upmost importance to us here at Hoover and, whilst we pride ourselves on producing innovative appliances, we're really proud that our product has been recognised by the UK's electrical safety experts for its unique safety credentials."
Hoover Candy Group, highly commended for a previous Safety Innovation Award