Your project can benefit from our Electrical Safety Fund
We are committed to helping those who are most vulnerable to electrical risk and injury in their homes. These risks are increasing due to the cost-of-living crisis, rocketing inflation, and rising energy prices.
In response to this, we fund local projects which aim to keep people safe in their homes with a focus on tackling risks associated with electrical products, increasing the public's awareness of electrical safety, and promoting changes in behaviour.
"Electrical Safety First funding has helped us to reach the most vulnerable groups in our community, with some still experiencing the social isolation arising from the Covid pandemic."
Marie Anne Templeman, Company Secretary, CHILL
We also encourage applications which align with our ongoing campaigns, such as Battery Breakdown and Don't Be Electricked.
 Although applications are invited for grants of up to £5,000 per organisation, we may consider larger funding amounts of up to £10,000 for joint and/or larger projects, which focus on or incorporate a data capture element and require cross-agency working.
"I do not know how to thank you in a way that will truly capture how grateful we are for the support of Electrical Safety First. As a small organisation, it helps us do the good causes for the community that is so deprived. Thank you all so much."
Funmi, Director, Safety Awareness Glasgow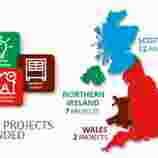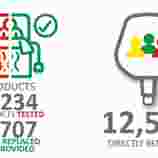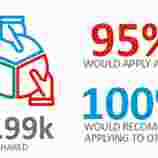 Key dates and deadlines 
Applications deadline: 22 October 2023
Award announcement: week starting 30 October 2023
Funding award and invoicing submission deadline: 30 November 2023
Funding to be spent before: 28 February 2024
Evaluation report submission deadline: 31 March 2024
Who can apply? 
Fire and rescue services, trading standards authorities, community safety organisations, schools or other educational institutions, not-for-profit organisations. 
Your application must have a focus on helping to keep people electrically safe and be related to ensuring the safety of electrical products in the home.
The fund application window for this year has ended. Successful applicants will be contacted in the coming weeks.