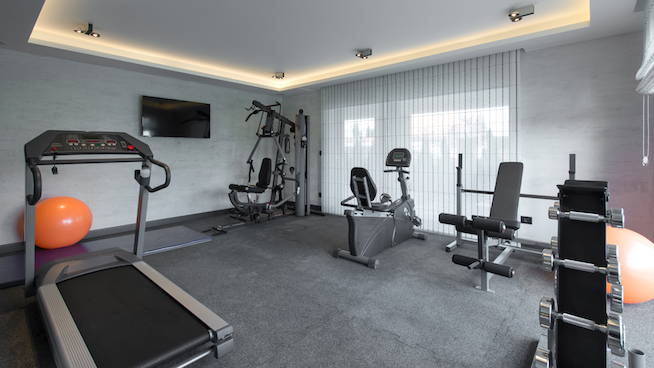 It's January, which can only mean one thing! New Year Resolutions! Yes, it's that time of the year again to set yourself an almost impossible to reach goal and probably fail in a couple days. However, maybe 2019 will be your year to finally conquer your resolution and kickstart your #NewYearNewMe attitude.
Stats from Inc show that the top 3 most common resolutions for 2019 are:
Diet or eat healthier (71%)
Exercise more (65%)
Lose weight (54%)
It's clear to see that this year, most of us want to be healthier and hopefully shed off some of the Christmas weight from all the turkey and mince pies!
If your resolution is to exercise more, you might be interested in finally investing in a gym membership, but you may also decide to buy a few pieces of equipment for you home so you can work out in peace.
If so, check out our electrical safety tips for your home gym equipment:
Don't risk plugging your treadmill, stationary bike etc. into an extension cord as this could cause voltage drops for the unit resulting in component damage to the equipment as well as overheating due to high resistance which could result in a fire.
Use a dedicated circuit for home gym units to prevent power starvation from shared units.
Home gym units should never be left unattended when plugged in. Unplug the equipment from the outlet when not in use, and before putting on or taking off parts.
As with any electrical product, make sure you examine product for damage to the power cord, loose parts or signs of wear and tear. Do not use if found in this condition and contact the retailer/manufacturer.
Regularly clean out any air openings to remove dirt, hair, lint etc., and always make sure you aren't covering these openings up while using the machine.
Always read the user manual to make sure you are aware of the correct and safe power requirements for your unit.
We wish you a happy and healthy 2019!
More posts by Samantha Mager