Hoverboard safety
Hoverboards, mini Segways or self-balancing boards are the current 'must have' item and are surely at the top of many Christmas lists. But their recent rise in popularity has highlighted the importance of electrical safety, with incidents involving hoverboards making headlines across the country.
If you're one of the estimated one million people who are considering buying a hoverboard this December, or if you are one of the 500,000 people who have already purchased one as a gifti, use ourchecklist to stay safe.
If, after checking this list, you're not sure your hoverboard is safe, don't buy it. If it's already under the tree, return it. Don't take the risk.
Visual signs that your hoverboard may not be safe
Non-compliant plugs
Cloverleaf plug with no fuse:

Non-approved fake plug with incorrect markings and counterfeit fuse (BSI approval kitemark back-to-front and fictitious approval body STGD):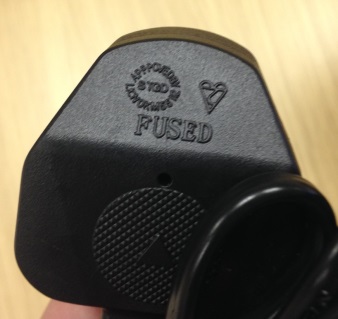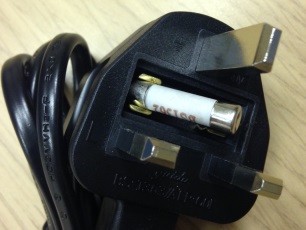 No branding or manufacturers details on packaging or product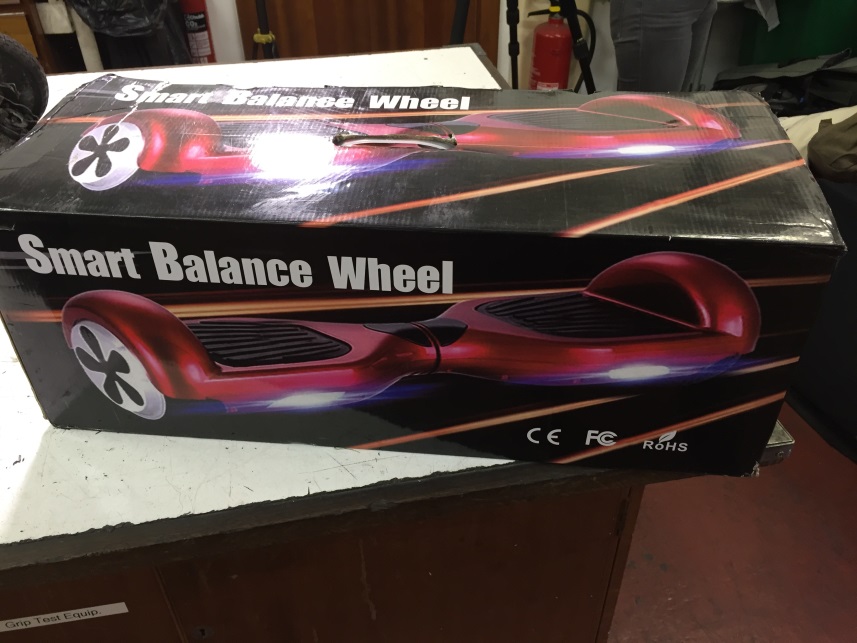 Misspellings on the packaging or product or instructions



 Charger with no manufacturer details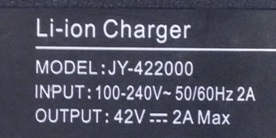 No CE marking.  Non-compliant CE marking.  Very poor CE marking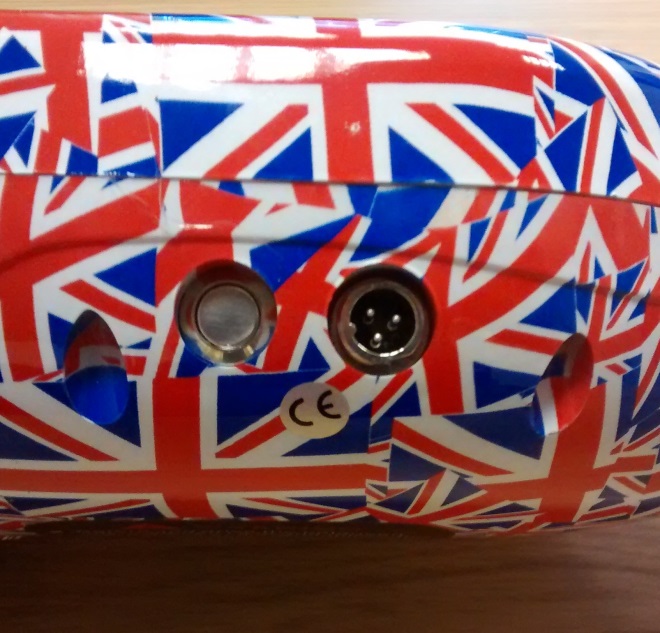 Other safety points to consider:
Price isn't a factor
For hoverboards, price is not an indicator of a safe product. In this brand new category, even the more expensive brands on offer remain unproven in terms of safety and quality. Remain on the alert for faults even if you've paid a generous sum.
Choose a reputable retailer
Make sure you purchase from a reputable retailer you know and trust, that way if something goes wrong you can contact the retailer or manufacturer to deal with any problems.
Do not purchase through unknown sellers on online marketplaces, social media or from a market stall.
Check the plug
As a minimum, you should check that the three pin plug on the device states it is made to BS 1363 and that there is a fuse fitted inside the plug. If it doesn't, don't buy the product. With no fuse, there is potential for overheating, explosion and fire risk.
Check appearance and marking
Check the input voltage range of the charger includes 230/240V, 50Hz (the UKs nominal voltage) and that the hoverboard is fitted with a three-pin UK plug or charger.
Look out for poor quality construction and finish, misspelt brands or product names, or instructions with poor English translations.
The packaging should also be of good quality – avoid plain cardboard boxes not marked with a manufacturers name or trademark, and always check for contact details on the packaging or instructions.
Check that the instructions are for the product in the box.
Ensure traceability
Check for details of manufacturer and contact details, if these are not present your product is likely to be substandard.
Faulty hoverboards will also often be missing warranty cards, instructions and other associated literature.
Charge Safely
Never leave the device charging unattended – especially overnight: there have been a number of incidents in which they have overheated and exploded while charging due to a faulty cut off switch or plug without a fuse.
If there are no instructions on how to charge the hover board safely, don't buy it.
Report it
If you suspect you have a sub-standard or faulty hover board, stop using the product immediately and report the fault to the manufacturer or retailer (if known) AND the Citizens Advice consumer service on 03454 04 05 06.
Below: Correct CE marking dimensions from http://www.ce-marking.org/what-is-ce-marking.html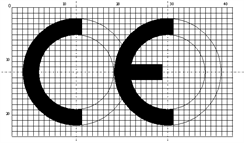 References
(i) Populus, December 2015
Statistics
1.5 million people have bought, or are thinking about buying a hoverboard for someone this Christmas
35% of people say that they would only spend a maximum of £200 on a hoverboard
Fun facts
Hoverboards shot to fame after the release of the films Back to the Future II and Back to the Future III
They are illegal to ride on both pavements and roads in the UK as they are deemed too unsafe for the road and too dangerous for the pavement
Rapper Wiz Khalifa refused to get off his hoverboard when asked by border officials - this led to him being handcuffed
Despite their name, hoverboards do not actually hover - they balance on two wheels
It's rumoured that REAL hoverboards are being developed that really do hover over the ground
Steve Curtler, Product Safety Manager at Electrical Safety First states:
"At the risk of sounding like the Christmas Grinch, we'd like people to be aware of the potential dangers when purchasing a hoverboard as a gift. Some of the chargers that are sold with hoverboards have no fuse and no protection, and the batteries are also dangerous, resulting in a real risk of fire. There are many versions that do not appear to indicate any age restrictions on their use, so parents may be unaware that they're unsuitable for use by young children.

"If you are certain that you are buying a hoverboard, we would recommend that people shop only with reputable retailers you know and trust, either on the high street or online and look for branded versions that show the manufacturers name, not from unknown sellers using  online marketplaces. That way if something goes wrong you can contact the retailer or the manufacturer to deal with any problems."
For more tips on purchasing electrical products, check out our Safe Shopper's Guide.