8.03.18
New guide to help businesses plan for a product recall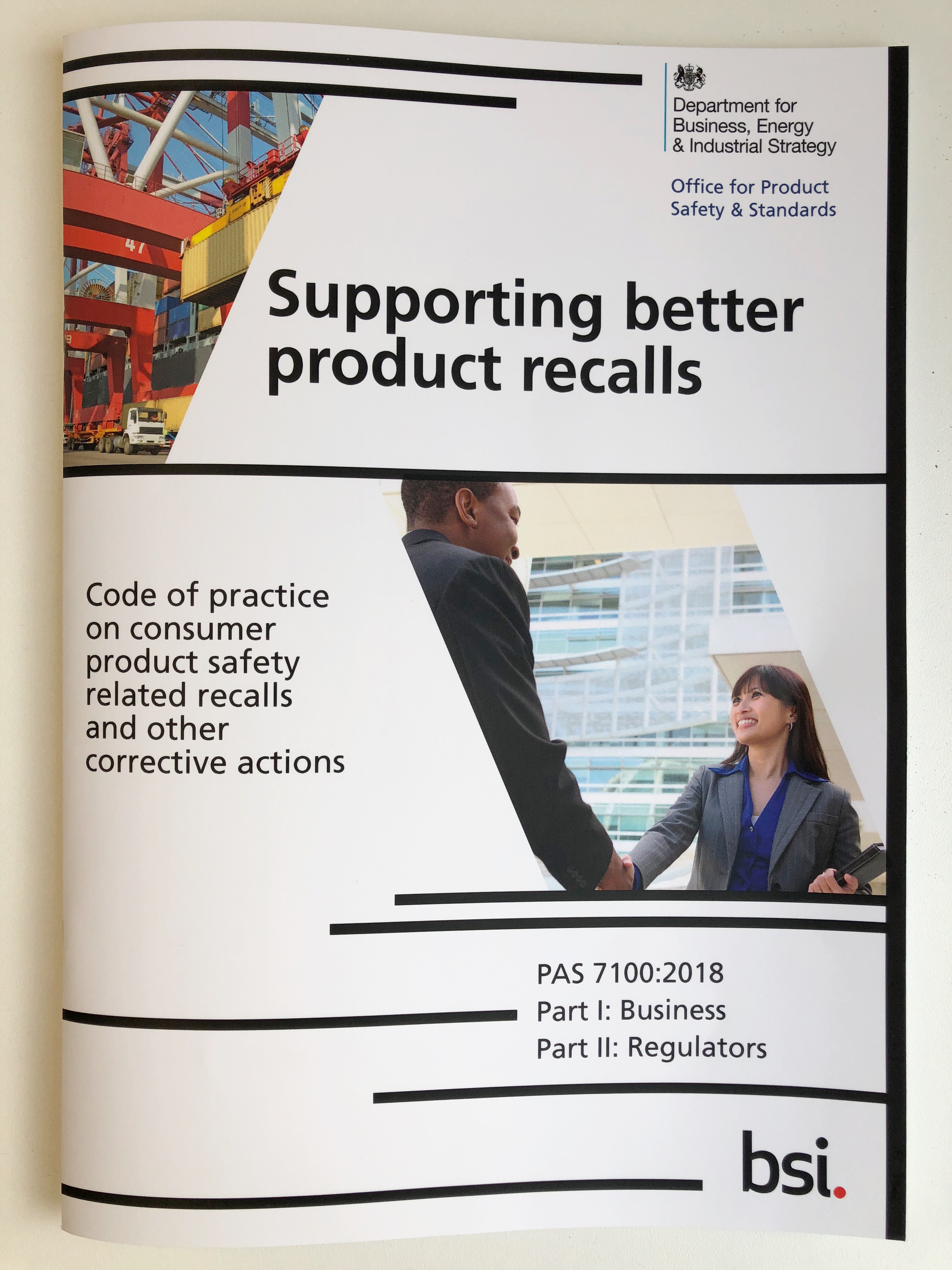 A guide designed to help businesses recall faulty products is the first major announcement from the Government's new Office for Product Safety and Standards.  Phil Buckle, Chief Executive of Electrical Safety First commented:
"The success of the new guide in removing unsafe products from people's homes depends on the willingness of businesses to adopt it. We're keen to raise awareness of the new guide and to help educate businesses in using it, as this is essential to improving the effectiveness of product recalls. 
We know from our own research that only 10-20% of recalled products are typically returned or repaired. This is largely because consumers are unaware that their product has been recalled. The new guide should help businesses to make the recall process as transparent as possible for their customers. Information about a recall should be easy to find, provide clear and concise information, and cause minimal inconvenience. 
While the new of Code of Practice is a positive step forward, sadly it is voluntary and there are currently no consequences for businesses who fail to recover dangerous faulty products from people's homes."
                                                                              ENDS

For more information please contact:

Sophia Alipour T: 07866 702069 E: sophiaalipour@electricalsafetyfirst.org.uk

Editors' Notes
Electrical Safety First is a UK Charity dedicated to reducing and preventing damage, injuries and death caused by electricity. More information can be found at electricalsafetyfirst.org.uk