Shoppers looking to tackle the cost of energy are being exposed to dangerous heaters, risking electric shock and in some cases, fire. 
Electrical Safety First found three heater adverts targeting shoppers through adverts online, all using energy bills as a means of attracting consumers to their product.  
Electrical Safety First purchased all three heaters directly via the pages linked to the adverts and examined them to determine if they complied with safety standards to be sold to UK consumers. 
Adverts for heaters branded Keilini, HeatPal and InstaHeat were investigated after the charity was flooded with adverts for the devices claiming to help households save on their energy bills.  
Testing by the charity revealed all three heaters posed a serious risk of electric shock, with mains plugs not meeting the necessary UK safety standards.  
Two of the devices featured such poorly made plugs that the pins risked breaking off when plugged into a socket, posing a serious risk of electric shock to the user and others in the household.  
The charity conducted a strength test on the plug pins of HeatPal & InstaHeat which both failed. When put under slight pressure the pins snapped off, something which would not happen to a compliant plug.   
Buyers risk damaging their sockets with these devices too as plug sections on two heaters did not meet the dimensional requirements for UK sockets. This means they did not fit into a socket-outlet correctly and risked causing damage to the socket-outlet over time. 
One heater, the Keilini brand, featured no UK plug whatsoever, instead being fitted with an EU mains plug and a highly dangerous, substandard UK travel adaptor. This arrangement is unsuitable for use in UK sockets, as there is no fuse in the plug, creating a fire risk with no safety mechanism to protect the cable or to cut power to the heater in the event of a fault.  
All heaters purchased were missing basic markings on the product required of them by legal safety standards.
'Callous' 
All three adverts seen by Electrical Safety First made claims of safety, with the charity's findings proving otherwise.  
Lesley Rudd, Chief Executive of Electrical Safety First, warned: "It is callous that these sellers are pushing dangerous products they know are going to be sought after by hard up households during an energy crisis. Consumers are handing over their hard-earned cash and in exchange receiving a product that puts their safety at risk. 
"Claims made about safety found on adverts for these heaters are highly misleading. We urge shoppers to stick to reputable high street stores or go directly to their online websites to ensure the product you're purchasing is safe. No ones safety should be jeopardised  by simply trying to stay warm." 
The findings come just months after a similar investigation by the charity revealed highly dangerous plug-in devices also being promoted through adverts purporting to save households money on their energy bills. The charity is concerned sellers are relentlessly exploiting the cost of living crisis to peddle dangerous products to vulnerable households. 
The charity has reported its findings to the Government's Office for Product Safety and Standards. 
Electrical Safety First has also submitted its findings to the Advertising Standards Authority. 
Consumers can find more information on buying and using heaters safely at our dedicated web page here: https://www.electricalsafetyfirst.org.uk/guidance/product-safety/portable-heaters/  
Notes to editor: 
Claims of safety as per wording on the relevant companies' websites can be found below: 
Keilini 
"You can use Keilini Portable Heater in your home with peace of mind"
"Safe & quiet to use"
InstaHeat:  
"Are you looking for an easy-to-install portable heater with excellent safety features? Thankfully, your dream heater exists by the name of InstaHeat"
HeatPal 
'Swedish engineer' 
One online advert promoting one of the heaters referenced a 'Swedish engineer', Oscar Karlsson, with footage of a professional-looking man alongside his name. A search by Electrical Safety First, found several different promotional websites marketing these types of heaters also leveraging the name Oscar Karlsson but featuring head and shoulder photos of two completely different men.
Right of replies:  
Keilini responded to Electrical Safety First saying "We took a close look at your email. I think we need to explain to you that it has a fuse. Our heaters have relevant certificates of conformity. 
Here is the certificates detail in the attachment for your check."  
The attached documents from Keilini were not electrical safety compliance documents, instead the brand only provided Electrical Safety First with certificates regarding ElectroMagnetic Compability. The company did not reply with relevant documentation regarding electrical safety conformity. The device was sent to ESF with an EU plug. EU plugs do not have fuses within them. 
Instaheat:  
At the time of going to press InstaHeat did not reply to our request for comment regarding safety issues with their devices  
Heatpal: 
At the time of going to press InstaHeat did not reply to our request for comment regarding safety issues with their devices
Pictures: 
InstaHeat: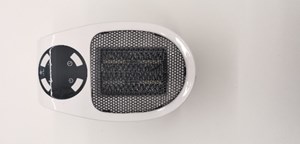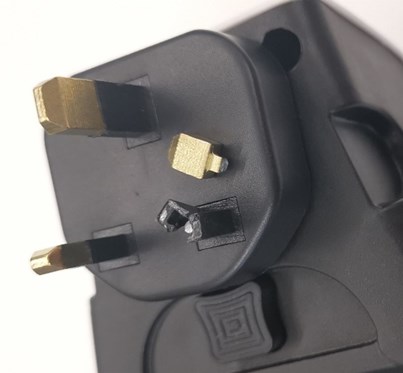 HeatPal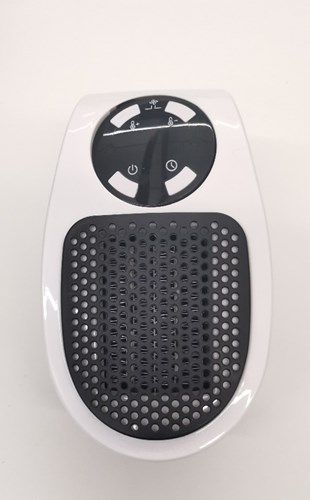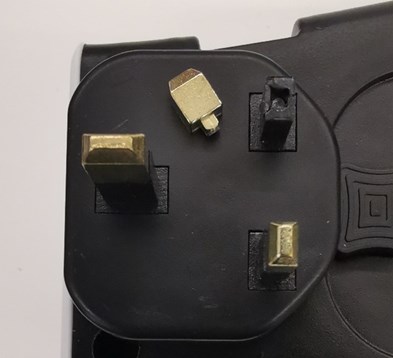 Keilini