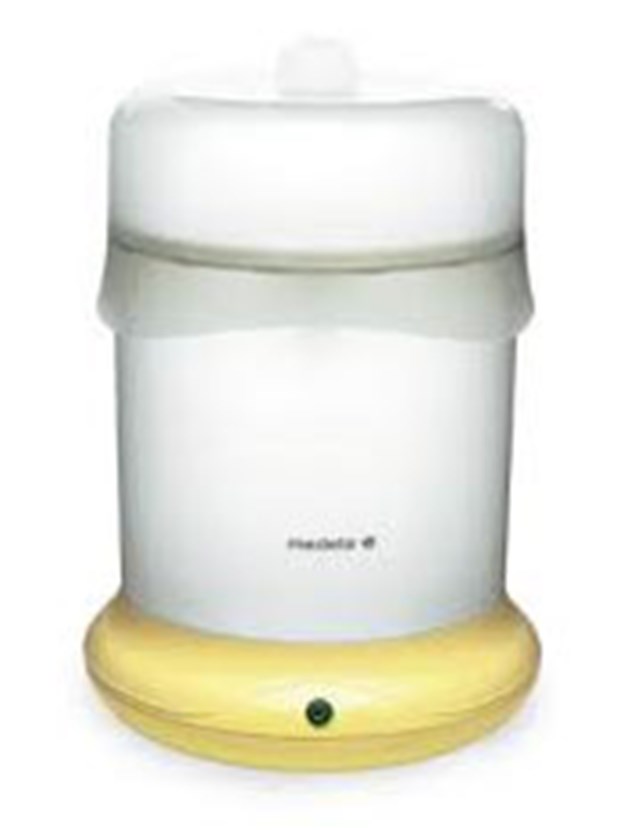 Risk
Moisture gathering at the base of the unit can potentially create a risk of fire or electric shock.
Models affected
All Medela B-Well Steam Sterilisers in the UK are subject to this recall. If you have such a product, it is subject to a recall action.
Details
White steam steriliser unit with yellow base.
What to do next
If you have identified that you have one of the affected products stop using it immediately and disconnect it from the electric socket.
Please return the product to the store where you purchased it toreceive a full refund.
If you have any questions or concerns about this recall then please contact Medela on
0161 766 0400
or email them on
Electrical Safety First recommends that anyone who discovers they have an electrical item that has been recalled should stop using it until it has been checked by the manufacturer.