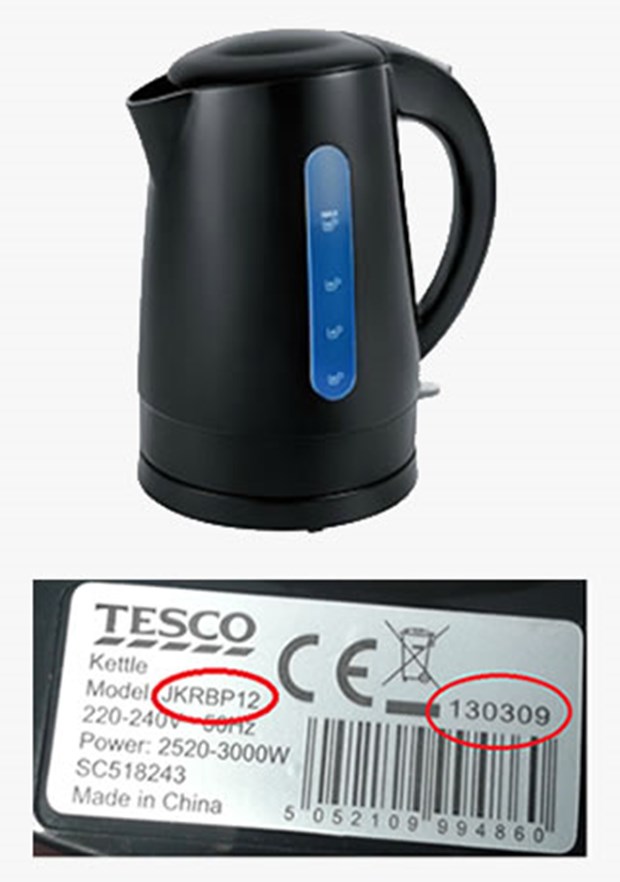 Risk
Risk that the bottom of the kettle may detach, presenting a risk of scalding from boiling water to the user.
Models affected
Model JKRBP12
Batch code starting with 13 in format 13mmdd - see images for further detail
Details
Own-brand rapid boil kettle in black, with blue plastic transluscent water level panel.
What to do next
Do not use the Kettle and return it to a Tesco store, superstore or Extra for a full refund. No receipt is required.
For further ifnormation please contact Tesco on 0800 50 55 55
Electrical Safety First recommends that anyone who discovers they have an electrical item that has been recalled should stop using it until it has been checked by the manufacturer.