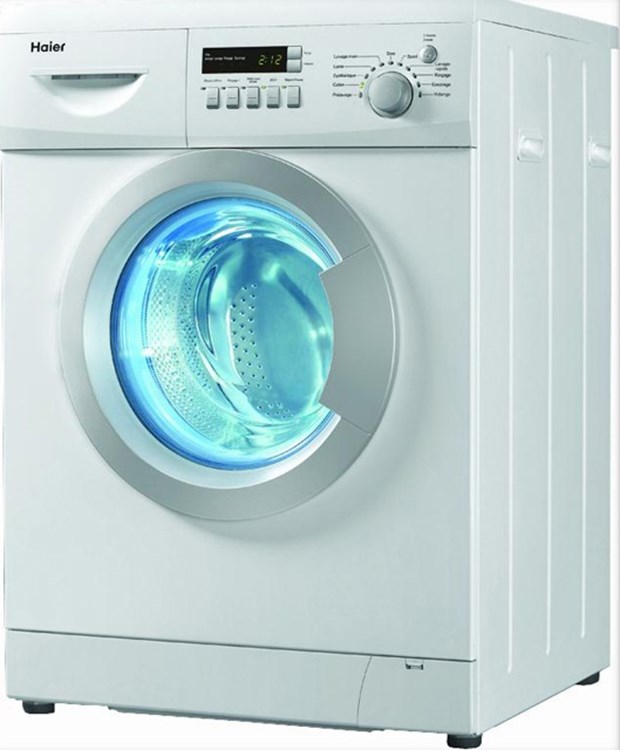 Risk
A component in the control panel of the machine may overheat, creating a risk of fire.
Models affected
Model number is located on the body of the machine, just inside the machine front door.
Affected models:
HAIER HWD1470TVE(White) and HAIER HWD1470TVEME (Silver)              
HAIER HWD1270TVE(White) and HAIER HWD1270TVEME (Silver)              
HAIER 1470TVE(White) and HAIER 1470TVEME (Silver)
Details
White and Silver Haier front-loading washing machines
What to do next
If you discover that you have an affected model then please stop using the device immediately and contact:
0800 888 6124
or email
Further information, inlcuding a video explaining how to located the model number, is available at at the Argos website at:
https://www.argos.co.uk/features/product-recalls.html#BushHaier
Electrical Safety First recommends that anyone who discovers they have an electrical item that has been recalled should stop using it until it has been checked by the manufacturer.