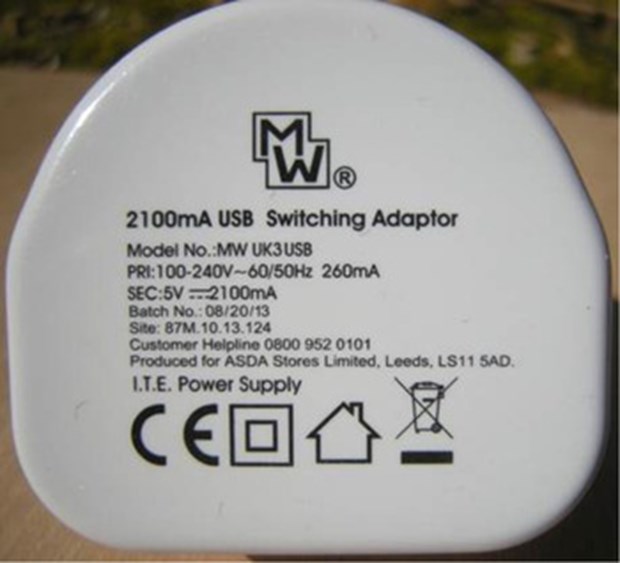 Risk
Risk of product overheating.
Models affected
Barcode: 0505244987183 / 0505407006086
All batch numbers affected.
Further identification - Look for site code 5R.11.13.125 or 87M.10.13.124 printed on the charger.
Details
White USB output plug charger sold only at ASDA stores.
What to do next
If you have identified that you have one of these chargers stop using it immediately and remove it from the plug socket.
Return the item to your nearest ASDA for a full refund, no receipt is necessary.
For more information please contact Asda Customer Relations on 0800 952 0101
Electrical Safety First recommends that anyone who discovers they have an electrical item that has been recalled should stop using it until it has been checked by the manufacturer.