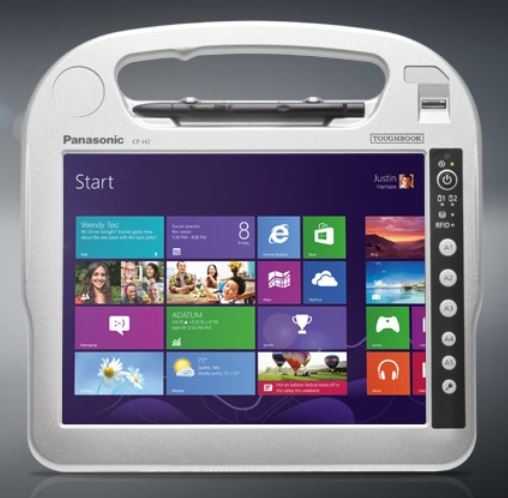 Risk
Risk of fire.
Batteries supplied with or purchased for the toughbook can overheat and catch fire.
Description
Panasonic Toughbook laptop batteries, supplied with the laptop or purchased as an accessory. 
What To Do
Shut down the computer and then remove the batteries. The toughbook has two batteries, one located on each side of the device. Once the batteries are removed, please check agains the serial numbers to determine if they are affected by this recall.
If you find that your batteries are affected, do not replace the batteries in the computer and contact Panasonic immediately.
Panasonic recall website with further details:
http://business.panasonic.co.uk/computer-product/news-and-events/CF-H2-product-recall#
Or contact Panasonic on: +44 (0) 8000884324
Or by email at: toughbooksupport@eu.panasonic.com
Electrical Safety First recommends that anyone who discovers they have an electrical item that has been recalled should stop using it until it has been checked by the manufacturer.
Model numbers

Panasonic Toughbook Model CF-H2 batteries manufactured between July 2011 - May 2012

Battery pack model number - CF-VZSU53AW

Battery manufacturing lot numbers:

B6NA    B6YA

B71A    B74A    B75A    B76A    B7CA    B7VA

B83A

BBGA    BBHA    BBJA    BBWA

Date
28 May 2014
Categories
Audio-Visual And Computers
Brands
Panasonic