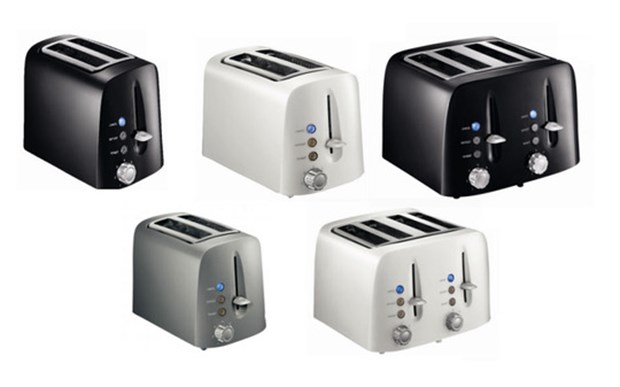 Risk
Risk of electric shock
Models affected
Model numbers
KS-2418B
KS-2418W
KS-2118B
KS-2118W
KS-2118S
Barcodes:
4 slice model:
05052449208313
05052449208320
2 slice model:
05052449208283
05052449208290
05052449208306
Details
Asda plastic toasters, 2 & 4 slice models in black or white.
What to do next
If you have identified that you have one of the affected toasters, please stop using it immediately and unplug the toaster.
Return the product to your local Asda for a full refund, no receipt is necessary.
If you know anyone who may have one of these products please inform them of this recall action.
Further information:
Contact Asda Customer Relations on 0800 952 0101
Or see:
http://your.asda.com/notes-and-briefings/product-recall-asda-plastic-toasters
Electrical Safety First strongly recommends that anyone who discovers they have an electrical item that has been recalled should stop using it until it has been checked by the manufacturer.