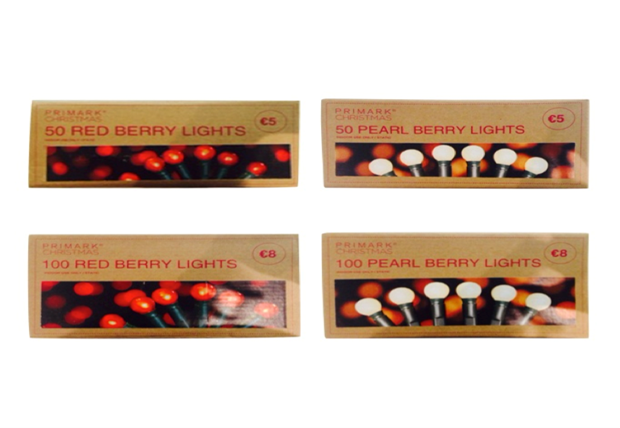 Risk
Risk of electric shock due to issues with the supplied plug.
Models affected
50 & 100 Red and Pearl berry lights
Kimball 18053/18051
Sold by Primark from the 19th October 2014 to the 28th November 2014
Details
50 & 100 Red and Pearl berry lights supplied in brown packaging with picture - see image for details
What to do next
If you have an affected product please stop using it immediately and disconnect from the power supply.
Please return the product to any Primark store where you will be offered a full refund.
You will not be required to provide proof of purchase.
Primark Recall page: https://www.primark.com/en/customer-service/product%20recall%20berry%20lights%20ireland
Electrical Safety First strongly recommends that anyone who discovers they have an electrical item that has been recalled should stop using it until it has been checked by the manufacturer.