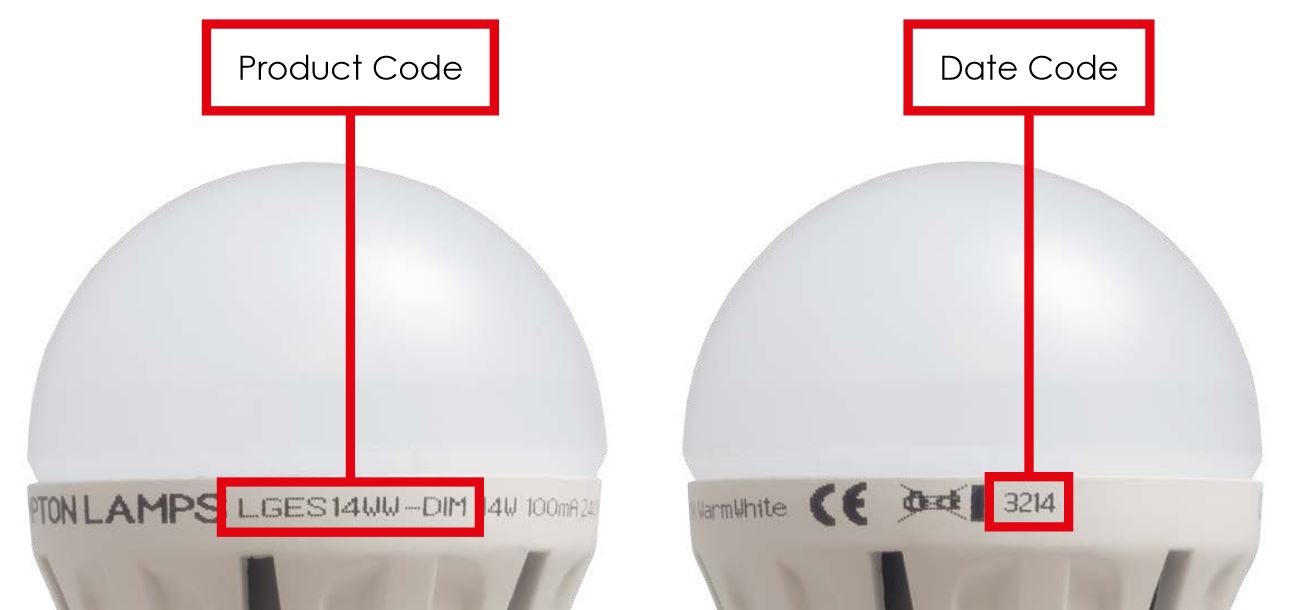 Risk
Risk of low-voltage electric shock posed by component fault.
Description
Crompton Lamps Ltd LED Dimmable GLS Opal 14W with either a BC-B22d bayonet cap or an ES-E27 screw cap.
The lamps involved can have a colour temperature of 3000K Warm White or 6000K Daylight.
The lamps are white in colour with a cast metal casing and plastic diffuser
Sold in cardboard packaging - see images.
What To Do
If you have an affected product, stop using it immediately, isolate the mains power supply and remove the lamp. Please contact Craig at Crompton Lamps Ltd for further assistance.
Contact Crompton Lamps Ltd by email at lamps@cromptonlamps.com or call Crompton Lamps Ltd on:
+44 (0)845 612 8151
or
+44 (0)1274 657 089
Please see http://www.cromptonlamps.com/images/pdf/Crompton-Lamps-LED-14W-Dimmable.pdf for full information.
Electrical Safety First strongly recommends that anyone who discovers they have an electrical item that has been recalled should stop using it until it has been checked by the manufacturer.
Model numbers

Crompton Lamps Ltd LED Dimmable GLS Opal 14W, product codes:

LGBC14WW-DIM

LGES14WW-DIM

LGBC14DL-DIM

LGES14DL-DIM

with manufacturing date codes of 3214, 3114 or 1714.

These numbers are to be found stamped onto the rim of the lamp casing

The model numbers affected are:

LGBC14WW-DIM 14W 100mA 240V 50Hz 3000K Warm White 3214

LGBC14WW-DIM 14W 100mA 240V 50Hz 3000K Warm White 3114

LGBC14WW-DIM 14W 100mA 240V 50Hz 3000K Warm White 1714

LGES14WW-DIM 14W 100mA 240V 50Hz 3000K Warm White 3214

LGES14WW-DIM 14W 100mA 240V 50Hz 3000K Warm White 1714

LGBC14DL-DIM 14W 100mA 240V 50Hz 6000K Daylight 3214

LGBC14DL-DIM 14W 100mA 240V 50Hz 6000K Daylight 1714

LGES14DL-DIM 14W 100mA 240V 50Hz 6000K Daylight 3214

Recall date
17 Feb 2015
Categories
Lighting
Brands
Crompton Lamps