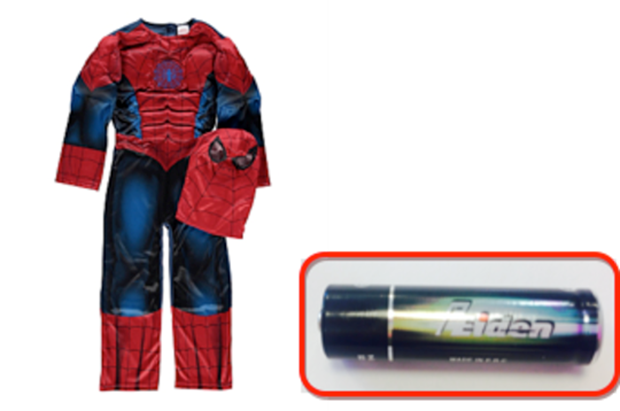 Risk
Incorrect supplied batteries may pose a safety issue.
Models affected
IDENT NO: 323-3231-0900-001
Details
Spiderman Light-Up Dress-Up costumes age 3/4, 5/6, 7/8, 9/10, 11/12 and 13/14 years, retailed at £12.50.
What to do next
Stop using the product immediately and return the costume with the original batteries back to Asda George. Customers will be given a full refund.
For further information please contact ASDA Customer Relations on: 0800 952 0101
Electrical Safety First strongly recommends that anyone who discovers they have an electrical item that has been recalled should stop using it until it has been checked by the manufacturer.