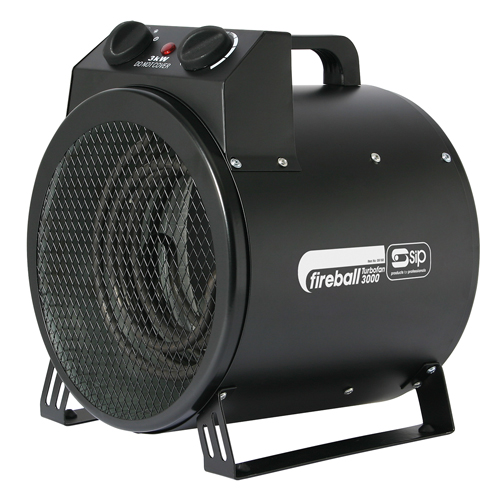 Risk
Risk of injury - Product does not meet manufacturer's standards for safety and quality.
Description
Portable heater in matt black.

SUPPLY: 230v (13amp)
HEAT OUTPIUT: 10,2000 BTU/hr (3kW)
NET WEIGHT: 4.8kg
GROSS WEIGHT: 5.2kg
PACKAGED DIMENSIONS (HxWxL): 340 x 260 x 260mm
What To Do
As a precaution the products with the number 12, 13 or 14 in the last 4 digits of the serial number are being recalled for rectification.

If you have a product with either of the 'moulded to the lead' type of 13Amp plug, you should stop using it immediately as there is a risk of personal injury
See full release at
http://www.clickcarparts.co.uk/product_images/50/product_recall_09160_23_3_15.jpg

Visit the website www.sip-group.com for further details/video on what to do.
Video available here: https://www.youtube.com/watch?v=s_STbMK23m4
Alternatively, contact SIP on 01509 500400 to arrange for the product to be collected and rectified.
Electrical Safety First strongly recommends that anyone who discovers they have an electrical item that has been recalled should stop using it until it has been checked by the manufacturer.
Model numbers

01960

Affects products with the number 12, 13 or 14 in the last 4 digits of the serial number and products with either of the 'moulded to the lead' type of 13Amp plug - see images.

Date
03 Apr 2015
Categories
Heaters
Brands
SIP Industrial