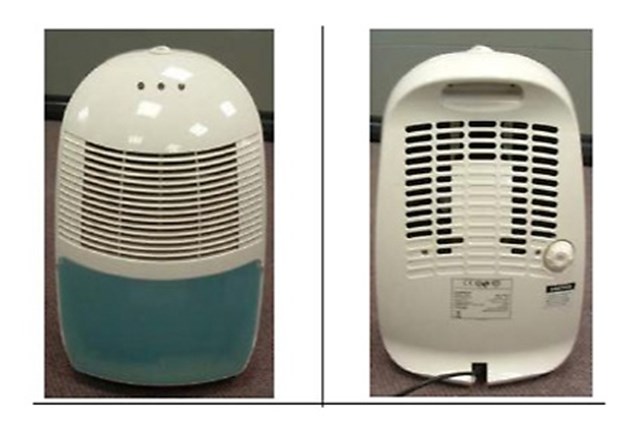 Risk
A defective capacitor inside the dehumidifier may result in overheating and fire. The product does not comply with the requirements of the Low Voltage Directive.
Models affected
Homebase: 623182 
Argos: 415 0114 / 415 1319 
Wickes: SKU 156447
GET DHMD102
Models sold between June 2006 and December 2008.
Details
10-litre capacity dehumidifier, 220W
What to do next
If you have an affected product please stop using it immediately and return to your nearest Homebase store for a full refund.
24hr HELPLINE NUMBER: 0800 389 4039
Or: 0370 2422993
Full notice viewable here: http://www.homebase.co.uk/en/static/product-recalls
Electrical Safety First recommends that anyone who discovers they have an electrical item that has been recalled should stop using it until it has been checked by the manufacturer.