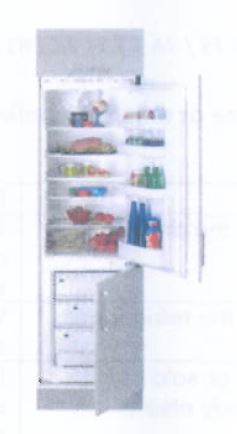 Risk
Risk of overheating and fire due to a component fault.
Description
NOTE: This Safety Notice originally issued in October 2015.
CAPLE brand refrigerators manufactured between 2007 and 2008.
What To Do
If you have an affected appliance please contact CAPLE immediately. They will arrange for a free visit from an engineer to fix the problem.
If you used to have an affected CAPLE refrigerator please let CAPLE know so they can remove your details from their database.
Contact CAPLE by telephone on
0800 458 6318
Or by email at
Caple.modifications@0800repair.com
Electrical Safety First strongly recommends that anyone who discovers they have an electrical item that has been recalled should stop using it until it has been checked by the manufacturer.
Model numbers

Safety Notice:

CAPLE brand refrigerators manufactured between 2007 and 2008.

Model and serial numbers can be found inside the fridge compartment, on the left hand side, behind the bottom tray.

 

Models:

Ri551

Ri731

Ri732Fa

 

Serial numbers affected are those in which the 14th and 15th digit are one of the following two digits:

71 / 72 / 73 / 74 / 75 / 76 / 77 / 78 / 79 

7A / 7B / 7C

81 / 82 / 83 / 84 / 85 / 86 / 87 / 88 / 89

8A / 8B / 8C

Date
01 Oct 2015
Categories
Domestic Appliances, General Household, Kitchen Appliances
Brands
CAPLE