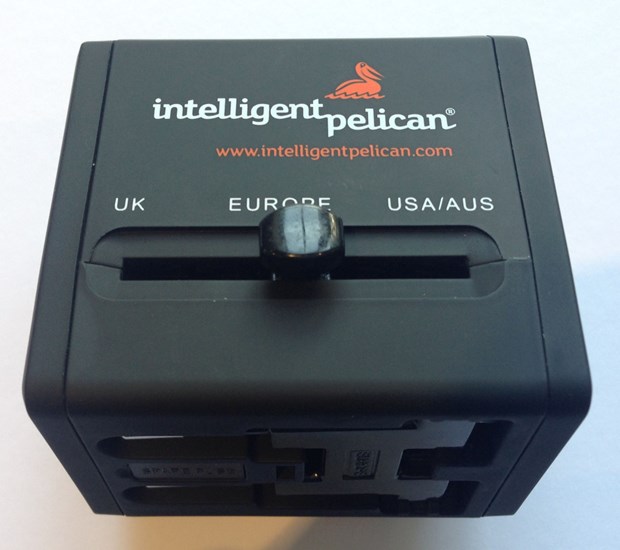 Risk
Risk of electric shock - by pressing hard and sliding the UK or USA pins can result in the European pins springing out at the same time, resulting in the European pins becoming live if pushed into functioning mode.
Models affected
Model J-188 travel adapter plugs sold from September 2014 to 21st August 2015.
Details
Intelligent Pelican Travel Adapter, model J-188.
Black colour, coated in soft rubber feel and printed with Intelligent Pelican logo. It has a blue light which activates when it is inserted into a socket and 2 USB sockets.
See images for more details.
What to do next
If you have an affected product please return it to Intelligent Pelican for a full refund and you will be reimbursed for the cost of postage incurred.
Send to:
Intelligent Pelican Ltd
Scarwood,
Mildenhall,
Marlborough,
Wiltshire,
SN8 2NG
For more information you can contact…
Mike or Louise McNeilage
Telephone: 01 672 516 588
e-mail: info@intelligentpelican.com
Please see http://www.intelligentpelican.com/product-recall-travel-adapter/ for more details
Electrical Safety First recommends that anyone who discovers they have an electrical item that has been recalled should stop using it until it has been checked by the manufacturer.