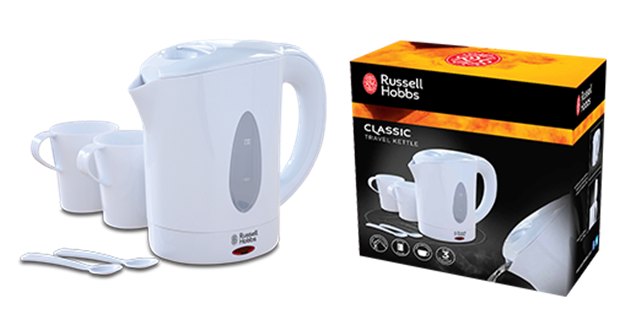 Risk
Risk of fire due to manufacturing defect.
Models affected
Model number 14178
First three digits of the batch code start with the number 280 up to 365 and end in 14, or the first three digits start with the number 001 up to 240 and end in 15.
Details
Russell Hobbs white plastic 850ml travel kettles.
What to do next
If you have an affected kettle stop using it immediately.
Please visit the Russell Hobbs website for more information on how to exchange your kettle for an alternative model or full refund:
http://uk.russellhobbs.com/product-information/14178-white-travel-kettle/
UK: Freephone landline and mobile: 0808 168 4499
Electrical Safety First recommends that anyone who discovers they have an electrical item that has been recalled should stop using it until it has been checked by the manufacturer.