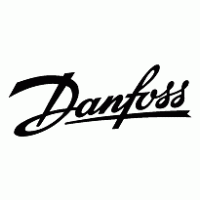 Risk
The gradual decay of  part of the starting device of the compressor ( Known as a PTC) can result in a risk of failure and fire under certain circumstances.
This eventuality is presently thought to be particularly high during start-up and/or defrost cycling of the fridges and freezers, when this component may be subject to high demand.
Description
THIS IS AN UPDATED RECALL
The starting device component of Danfoss compressors fitted to fridges and freezers sold in or before 1994.
Electrical Safety First has been advised by London Fire Brigade that despite the period of time since the sale of these products ceased many are still in use and may be becoming increasingly dangerous with time.
In the period 25th September - 5th November 2015 four serious fires in the London area alone have been attributed to the component fitted to these compressors.
Electrical Safety First is currently awaiting further information from the manufacturer of the compressors.
What To Do
If you have reason to believe that your fridge or freezer was purchased in or before 1994 it is recommended that you check to see whether it is fitted with a Danfoss compressor.
The compressor is usually situated at the bottom of the appliance, typically at the rear or side. It may be situated behind a cover.
Please see the above images for an example compressor and the Danfoss logo which should be on the product.
If you identify that you have a fridge or freezer sold in or before 1994 fitted with a Danfoss compressor you should contact the manufacturer for further information and advice.
At the time of the original recall in 2007 a hotline and advisory webpage were available, however these are no longer in existance and Electrical Safety First is awaiting further information.
This page will be updated as and when further information becomes available.
Electrical Safety First recommends that anyone who discovers they have an electrical item that has been recalled should stop using it until it has been checked by the manufacturer.
Model numbers

 

Fridges and freezers sold in the UK in or before 1994, fitted with Danfoss compressors.

 

Electrical Safety First is awaiting further information regarding the makes and models of fridges and freezers affected.

Recall date
06 Nov 2015
Categories
Kitchen Appliances
Brands
Unknown