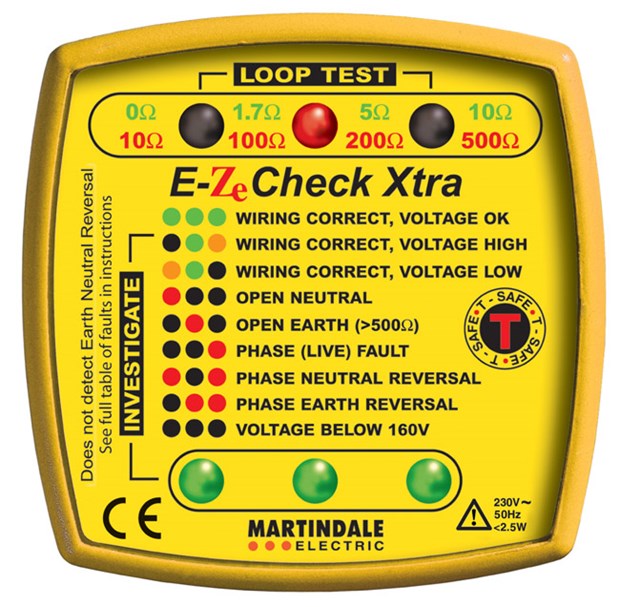 Risk
In some instances  the top of these units may detach, resulting in the exposure of live parts and posing a risk of electric shock.
Models affected
Martindale EZ150 / EZ650 socket testers with serial numbers between 50 000 000 and 213 999 999
Details
Martindale EZ150 and EZ650 yellow plug in socket testers - see images.

What to do next
If you have an affected model stop using it immediately. Please visit
http://martindale-electric.co.uk/safety-notice-eu.php
For deatils on how to return the product and recieve a new replacement.
For further assistance contact: returns@martindale-electric.co.uk.
Electrical Safety First strongly recommends that anyone who discovers they have an electrical item that has been recalled should stop using it until it has been checked by the manufacturer.