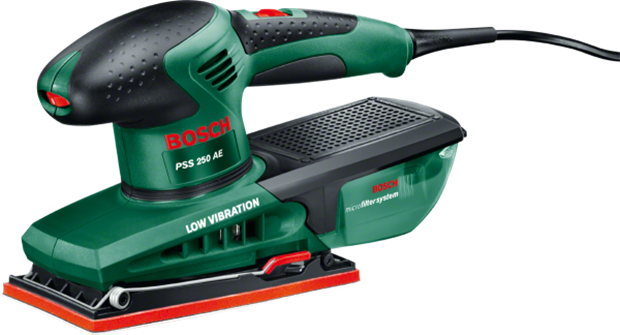 Risk
Risk of mechanical failure resulting in injury and electric shock.
Models affected
PSS series sanders sold between June and August 2007, model numbers:
PSS 2 A
PSS 20 A
PSS 190 AC
PSS 200 A
PSS 200 AC
PSS 250 A
PSS 250 AE
Serial numbers in range:
786xxxxxx - 788xxxxxx
Details
Green and black Bosch PSS series sanders - see image for details
What to do next
If you believe you have an affected model stop using it immediately and remove from the mains.
Please visit
https://www.sandercare.com/bundles/app/pdf/sicherheitshinweis_en_UK.pdf
For further details
and
https://www.sandercare.com/en_UK/form
to check your model.
If you have an affected model Bosch will arrange a product exchange.
Contact Bosch on their free helpline on 00800 83 646 704 if you have any queries
Electrical Safety First strongly recommends that anyone who discovers they have an electrical item that has been recalled should stop using it until it has been checked by the manufacturer.