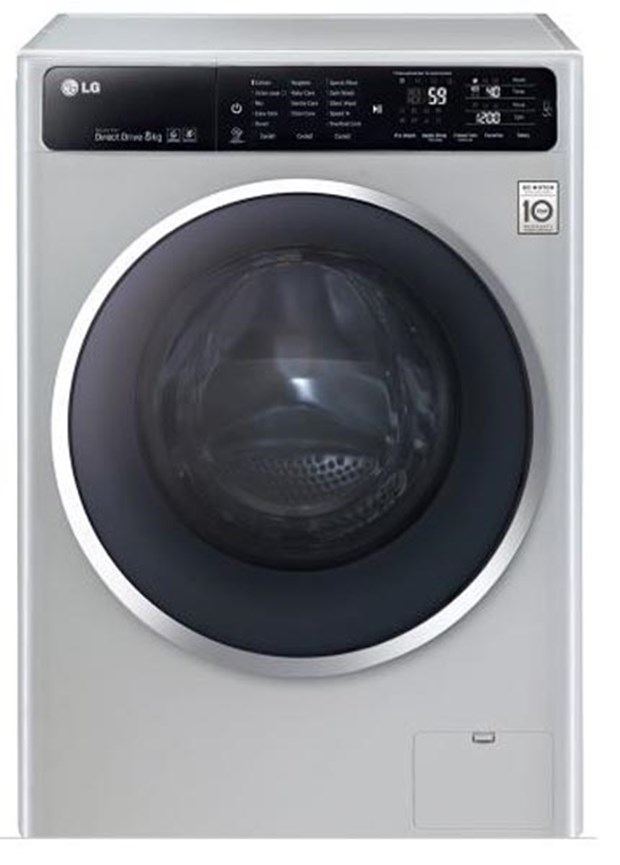 Risk
Risk of electric shock - "In certain circumstances, due to water ingress behind the control panel, a short circuit can be created which causes the chrome decal to become live and users may experience a mild electric shock."
Models affected
Batch numbers:
405KW***#### 
412KW***#### 
501PW***#### 
510PW***####
404KW***#### 
510KW***#####
Details
LG automatic 8kg washing machines - see images
What to do next
Please note - This is an advisory notice rather than a full product recall.
LG have issued the following statement: 
"LG is aware of a minor issue that under exceptional conditions affect a small number of LG 8KG 6 Motion Direct Drive Washing Machines. LG would like to clarify that it will not be recalling the LG 8KG 6 Motion Direct Drive Washing Machine and would like to reassure customers that the appliance is safe for use. Customers who require more information should contact the LG UK customer service team directly on 0344 847 5454."
If you believe that you have an affected product you should contact LG directly for further information.
The LG customer helpline is on
0344 847 5454
And open Monday - Saturday, 9am-6pm.