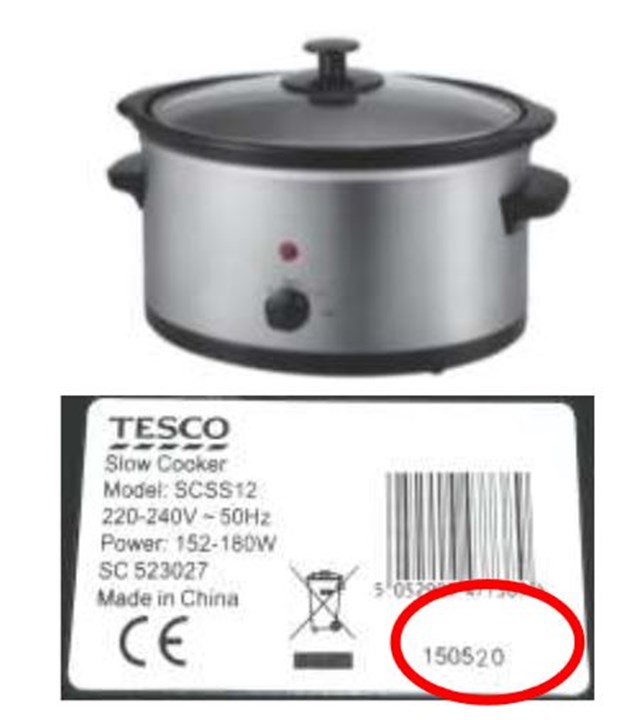 Risk
Risk of electric shock due to inadequate construction of the plug
Models affected
Units fitted with KDJ branded plug only
Model number: SCSS12 / SCSS13
Units with batch code running from 150501 to 151031 (Format YYMMDD).
Sold from 1st July 2015 to31st December 2015.
Details
Tesco brand slow cooker in 3.0L and 5.5L capacities, sold between 1st July - 31st December 2015 - see images for further details
What to do next
If you have an affected product please stop using it immediately, unplug and return to your nearest Tesco store for a full refund.
Freephone Tesco helpline:
0800 50 55 55
0330 123 4055
Electrical Safety First recommends that anyone who discovers they have an electrical item that has been recalled should stop using it until it has been checked by the manufacturer.