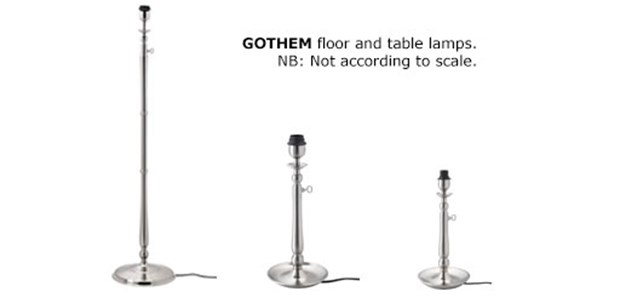 Risk
Risk of electric shock due to damaged cables. These damaged cables could potentially cause the metal lamp body to become live.
Models affected
All GOTHEM floor and table lamps sold in IKEA stores since October 2015
Details
IKEA GOTHEM floor and table lamps sold by IKEA - see image.
What to do next
If you have an affected product stop using it immediately, switch off at the mains and remove the plug from the socket.
Please then return the lamp(s) to any IKEA store for a full refund - no receipt is required.
For any questions please contact IKEA on 0203 645 0010.
Electrical Safety First recommends that anyone who discovers they have an electrical item that has been recalled should stop using it until it has been checked by the manufacturer.