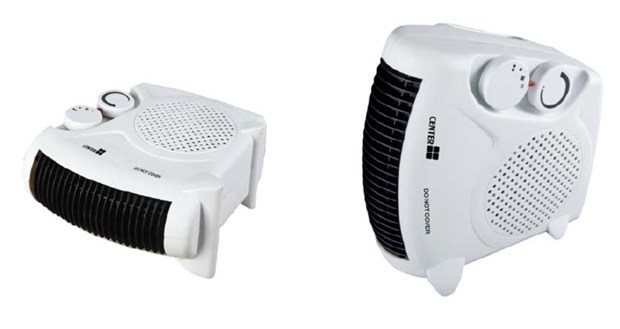 Risk
Risk that the plug or fuse may overheat, possibly presenting a fire hazard.
Models affected
Model FH-06A
Product Code 105161
Details
Wolseley Center Brand 2kW Fan Heaters sold since January 2014. See image for details.
What to do next
If you have an affected product please stop using it immediately and remove from the mains power supply.
Contact Wolseley for next steps, via their helpline:
0800 722 557
Open:
Monday-Friday 0730 - 2000
Saturday 0800 - 1700
Sunday 1000 - 1600
For more information please see the Wolseley web page at
http://www.plumbcenter.co.uk/product-recall/
Electrical Safety First recommends that anyone who discovers they have an electrical item that has been recalled should stop using it until it has been checked by the manufacturer.