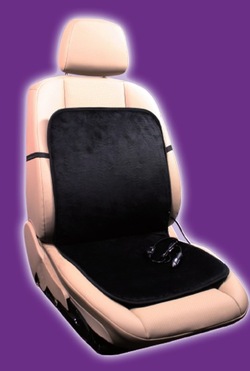 Risk
Risk that the product may overheat.
Description
Asda Autone heated car seat cushion, price £8. See image for details.
What To Do
If you have an affected product please stop using it and return to your nearest Asda for a full refund, no proof of purchase is required.
For any questions please contact Asda Customer Relations on
0800 952 0101
Electrical Safety First recommends that anyone who discovers they have an electrical item that has been recalled should stop using it until it has been checked by the manufacturer.
Model numbers

Product sold since October 2015 at ASDA stores, price £8

Barcode: 505407063564

Recall date
31 May 2016
Categories
Heaters, Other
Brands
Asda