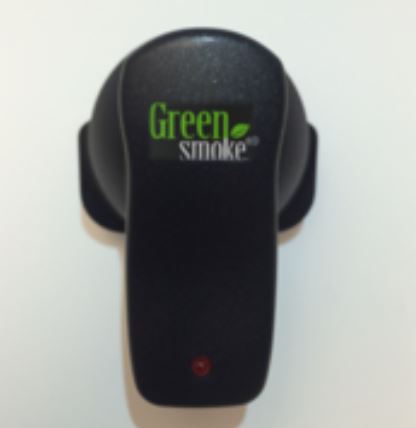 Risk
Risk of electric shock - product housing may break, exposing live parts.
Description
Black wall adapter with a green and white Green Smoke logo. Product has a label identifying the Model as JD-050-050 and identifying the Output as DC 5V  500mA .
See image for details.​
What To Do
If you have an affected product, stop using it immediately and remove from the socket after first turning the socket off.
Please visit the webpage here and complete the form to return the product and to receive a replacement of equal or greater value:
https://row.greensmokeadapterrecall.com/
For more information please see the FAQ here:
https://row.greensmokeadapterrecall.com/faq
Or call Freephone: 0800 0148 355

Electrical Safety First recommends that anyone who discovers they have an electrical item that has been recalled should stop using it until it has been checked by the manufacturer.