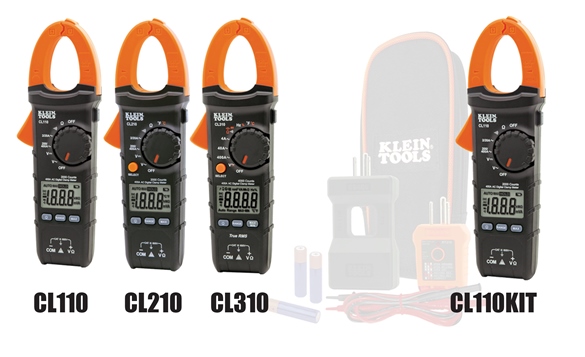 Risk
Risk of electric shock from other sources.
Klein Tools state that a fastener:
"can work itself loose over time, potentially leading to a false reading when measuring voltage. This issue could indicate a reading of zero voltage on energized systems resulting in the operator falsely believing the electrical power is off, posing shock, electrocution and burn hazards."
Description
Klein Tools CL110, CL210 and CL310 and CL110KIT clamp meters - see images for details
What To Do
If you have an affected product please stop using it immediately.
For more information please visit the Klein Tools webpage on this matter located at:
https://www.kleintools.com/clampmeterrecall/uk
And please contact Klein Tools using this on-line form to arrange a free replacement:
https://www.kleintradesmanclub.com/clampmeterrecall/intl-form/UK/cpBdBfw8
Electrical Safety First recommends that anyone who discovers they have an electrical item that has been recalled should stop using it until it has been checked by the manufacturer.
Model numbers

Klein Tools CL110, CL210 and CL310 and CL110KIT Digital Clamp Meters

Date codes of affected products:

0815U-A1

1015U-A1

1115U-A1

1215U-A1

0116U-A1

0216U-A1

0316U-A1

Recall date
20 May 2016
Categories
Construction Products, Gardening & DIY
Brands
Klein Tools