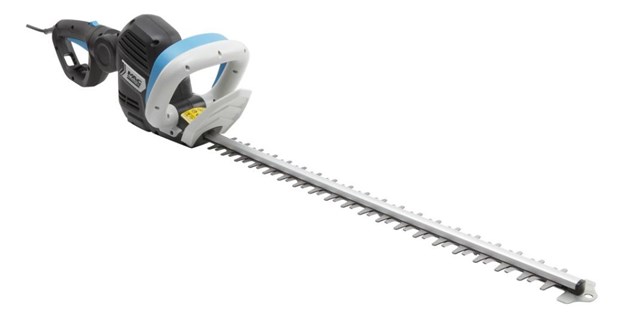 Risk
Risk that the electric motor can fail, possibly resulting in potential injury to user due to fragments being ejected from the appliance.
Models affected
Mac Allister 710w Electric Hedge Trimmer MHTP710

Barcode: 5052931430734
Details
Mac Allister 710w electric hedge trimmer sold at B&Q stores between January 2015 and September 2016 - see image.
What to do next
If you  believe you have an affected product you should stop using it immediately and return it to your nearest store for a refund.
B&Q can be contacted on their helpline:
0300 3034482 
Helpline is open Monday to Friday 8.30am to 8.00pm, Saturday 9.00am to 5.00pm and Sunday 10.00am to 4.00pm
For more information please see the B&Q website at:
http://www.diy.com/customer-support/product-information/product-recall
Electrical Safety First recommends that anyone who discovers they have an electrical item that has been recalled should stop using it until it has been checked by the manufacturer.