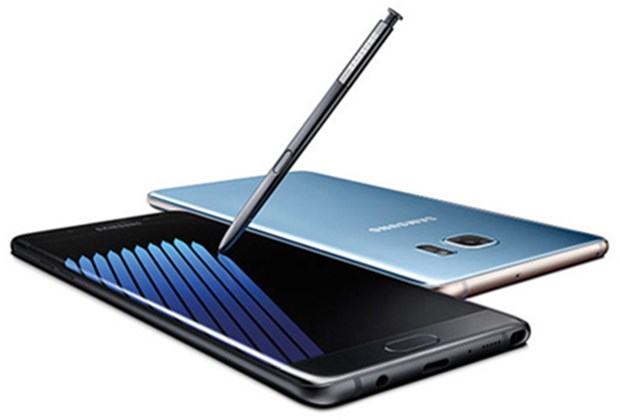 Risk
Risk of fire from battery pack.
The battery cell may overheat due to an internal short circuit occurring as a result of thin separator and misaligned negative electrode.
Models affected
All Samsung Galaxy Note 7 phones are affected, including those issued as replacements

Model number: SM-N930F
Details
All Samsung Galaxy Note 7 smart phones, 5.7 inch, supplied with charger and stylus. Packaged in a cardboard box.
Whilst not officially released in Europe pre-orders have been delivered before the product issue was identified.
Devices supplied during this pre-order process are affected.
The batteries concerned were manufactured up to 2 September 2016.
What to do next
If you have a Samsung Galaxy Note 7, regardless whether it is a replacement, you should power it down immediately. All Galaxy Note 7 smart phones are affected.
If you have a Samsung Galaxy Note 7 then your provider should contact you directly. Alternatively, please contact Samsung UK for further advice. Affected models will be replaced.
Samsung state that:
"For UK customers who have Galaxy Note7 devices, Samsung in collaboration with its partners and operators, will voluntarily replace their current device with a new one.
UK customers who have Galaxy Note7 devices will be contacted by the provider or operator from which they purchased the product in order to arrange their device exchange. The exchange of units will begin from 19 September 2016"
Samsung UK customer services team: +44 (0)330 7261000
For further information please also see this statement and FAQ from Samsung:
http://www.samsung.com/uk/note7exchange/
Electrical Safety First recommends that anyone who discovers they have an electrical item that has been recalled should stop using it until it has been checked by the manufacturer.