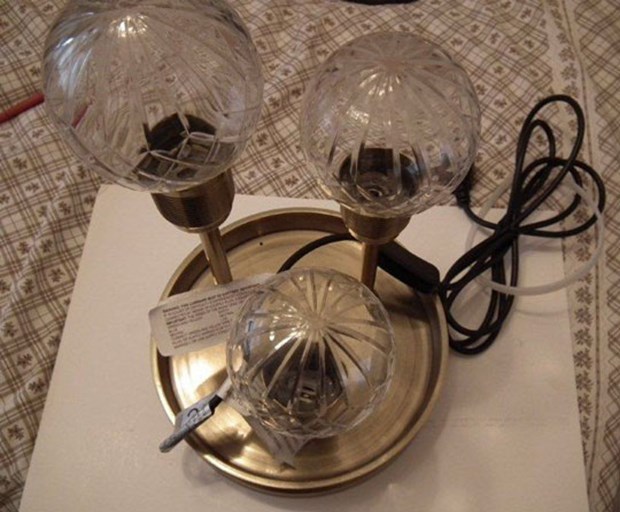 Risk
Risk of electric shock due to lack of insulation.
Models affected
Batch numbers 86/516316 and 86/516360.
Details
Brass coloured Table lamp with 3 tiered lights sold at TK Maxx & HomeSense stores from April 2016 - see image for detail. Sold without packaging.
May be marked "Passport to India"
What to do next
If you purchased this lamp, please stop using it immediately, and return to any TK Maxx or HomeSense store for a full refund.
For further enquiries please call Customer Service on 01923 473561 or email customerservice@tjxeurope.com
Electrical Safety First recommends that anyone who discovers they have an electrical item that has been recalled should stop using it until it has been checked by the manufacturer.