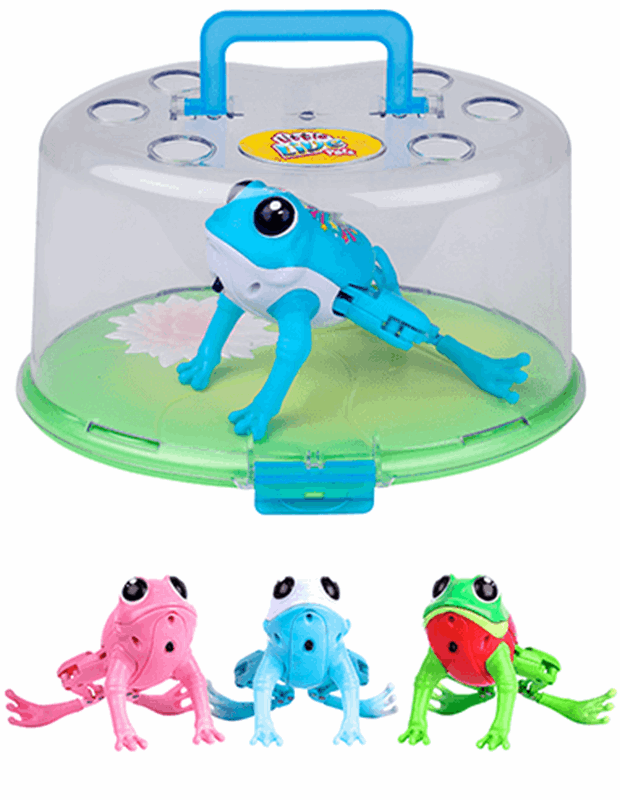 Risk
Risk of injury due to a design defect.
If the battery cap is removed it can become a projectile and the chemicals can leak posing chemical and injury hazards.

Models affected
Little Live Pet Lil Frog (SKU: 28217)
Lil Frog Lily Pad (SKU: 28218)
Details
Plastic robotic frog toys sold by Argos, Asda and Tesco stores. See image above for more details.
What to do next
If you have an affected product please stop using it immediately.
Return the product to the nearest branch of the store from which you purchased it for a full refund.
Please see https://www.moosetoys.com/product-recalls/ for more details.
For more information please contact Character Options Ltd on 01616 339 808
Or by email at customercare@charactergroup.plc.uk

Electrical Safety First strongly recommends that anyone who discovers they have an electrical item that has been recalled should stop using it until it has been checked by the manufacturer.