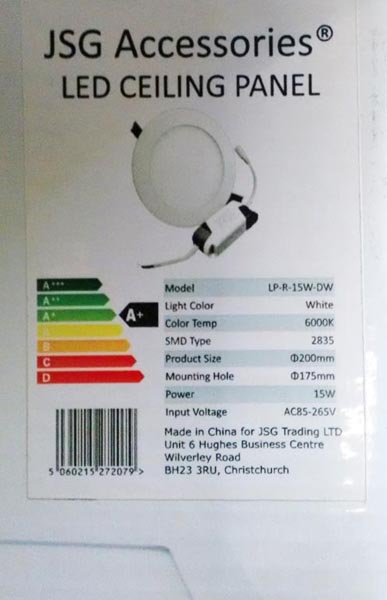 Risk
Risk of fire due to product overheating.
Description
LED Panel light with attached driver, packed in a printed cardboard box. See images for more detail.
What To Do
If you have an affected product stop using it immediately.
The manufacturer may not have provided a way to exchange your product. This product is dangerous, please stop using it immediately. Read our product recall advice to find out what to do next.
Electrical Safety First recommends that anyone who discovers they have an electrical item that has been recalled should stop using it until it has been checked by the manufacturer.
Model numbers

Driver: XS018-18W

Luminaire : LP-R-15W

Batch number / Barcode: 5 060215 272079

Date
03 Apr 2017
Categories
Lighting
Brands
JSG Accessories