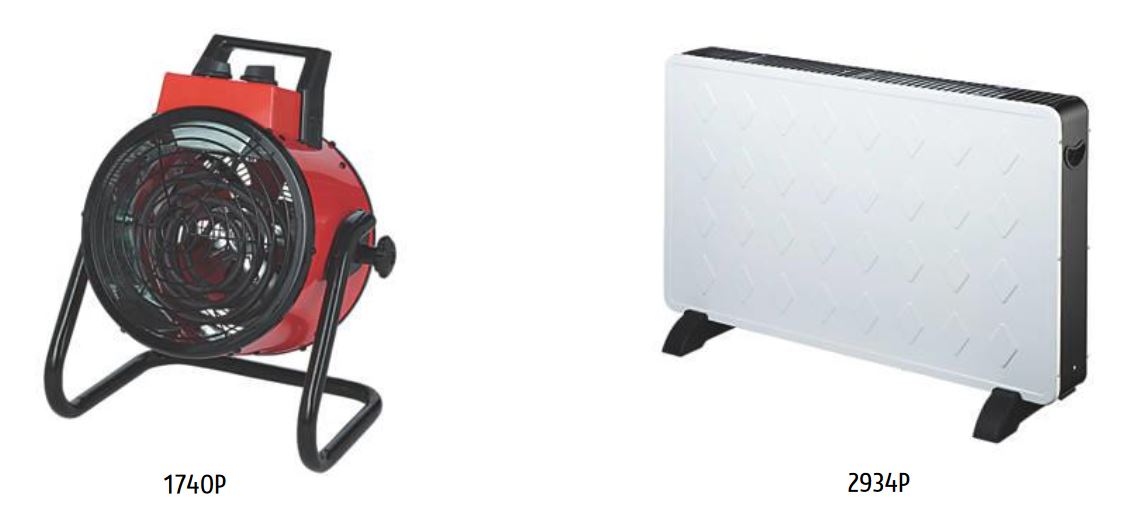 Risk
Excessive heat build-up in the products plug, resulting in damage to the plug and posing a risk to the user.
Description
Fan and convector heaters sold by Screwfix. See image for details.
What To Do
If you believe you have an affected product please stop using it immediately and return it to your nearest Screwfix for a full refund.
Alternatively, contact Screwfix on 03330 112 112 to arrange for the product(s) to be collected and a full refund provided.
See the following .pdf for further details:
http://www.screwfix.com/images/general/assets/pdf/product_recall_notice_3kw_heaters.pdf
Model numbers

D030Y Freestanding space heater - 3000W - Code 1740P

DL18A Convestor 3000W Turbo - Code 2934P

Products sold between 05/09/2016 and 29/03/2017

Recall date
05 May 2017
Categories
Construction Products, Heaters
Brands
Screwfix