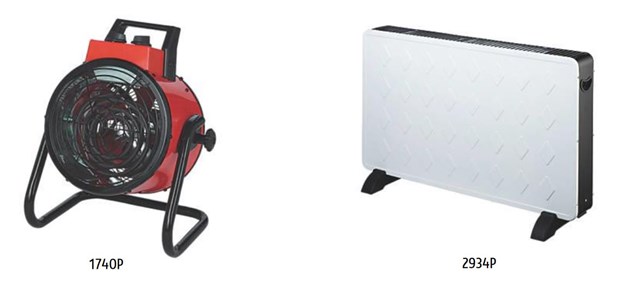 Risk
Excessive heat build-up in the products plug, resulting in damage to the plug and posing a risk to the user.
Models affected
D030Y Freestanding space heater - 3000W - Code 1740P
DL18A Convestor 3000W Turbo - Code 2934P
Products sold between 05/09/2016 and 29/03/2017
Details
Fan and convector heaters sold by Screwfix. See image for details.