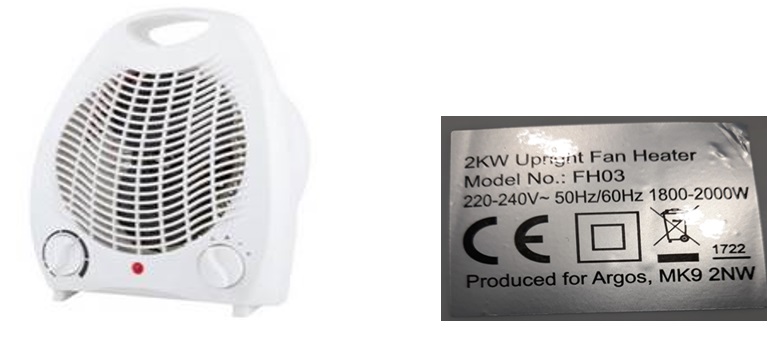 Risk
RIsk of electric shock and burns
Description
Argos Simple Value 2kW Upright Fan Heater - see images.
What To Do
If you have an affected product stop using it immediately and return it to your nearest Argos store for a full refund.
Alternatively, Argos will replace it with their Simple Value 2kW convector fan (Catalogue number 725/4220) 
For more information please contact the Argos customer services helpline on 0345 600 5388
Electrical Safety First strongly recommends that anyone who discovers they have an electrical item that has been recalled should stop using it until it has been checked by the manufacturer. 
Model numbers

Catalogue number: 730/9687

Model Number: FHO3


Model number can be found on a label on the base of the product. 

Date
06 Dec 2017
Categories
Heaters
Brands
Argos