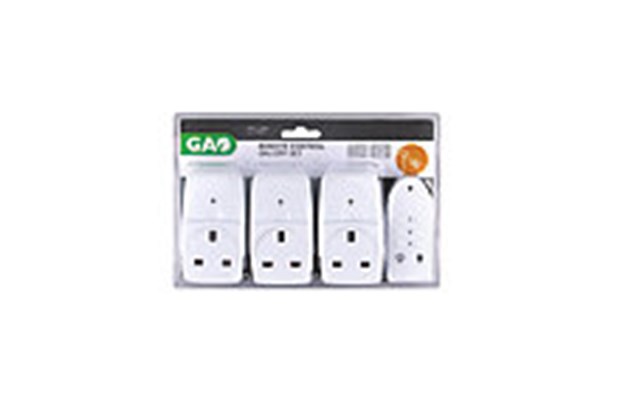 Risk
Potential fire risk.
Models affected
REMOTE CONTROL ON/OFF SET TWIN - Barcode 5052931395033 
REMOTE CONTROL ON/OFF SET TRIPLE - Barcode 4895130705675
Details
Remote control on/off sets sold by B&Q between September 2014 and November 2017.
See images for more details.
What to do next
If you have an affected product stop using it immediately and return it to your nearest B&Q for a refund.
For more information please see this B&Q webpage: http://www.diy.com/customer-support/product-information/product-recall
Or call the B&Q customer care line on: 0300 303 4482
Electrical Safety First strongly recommends that anyone who discovers they have an electrical item that has been recalled should stop using it until it has been checked by the manufacturer.