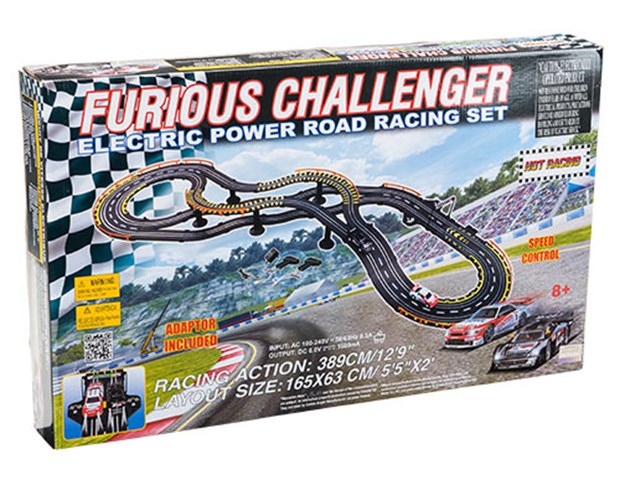 Risk
Safety issue regarding the charger/adaptor supplied with this product.
Models affected
Batch number: 1706 
Batch placed on the market from 7th August 2017
Catalogue number: 101840
The batch code can be found on both the packaging and on the track - see red circle in images.
Details
Electric track racing set sold by Smyths Toys, with charger/adaptor - see images for details.
What to do next
If you believe that you have an affected product stop using it immediately and return it to your nearest Symths Toys superstore for a refund.
Contact Symths Toys for more information on:
Email: cshelpdesk@smythstoys.com
Telephone: 033 3344 1157
Electrical Safety First strongly recommends that anyone who discovers they have an electrical item that has been recalled should stop using it until it has been checked by the manufacturer.