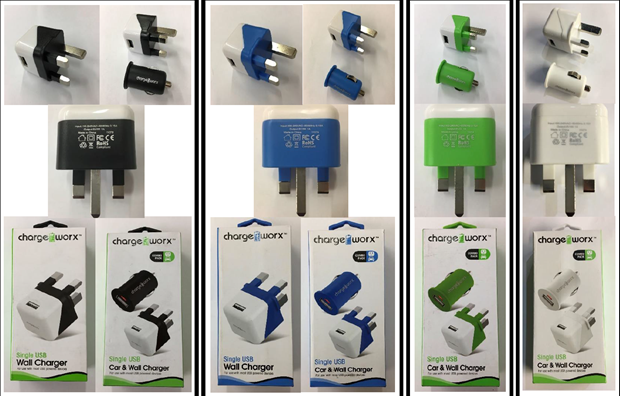 Risk
GAME are recalling these products as they do not meet the required standards and there is a risk of electric shock if handled incorrectly.
Models affected
Models: CX3111BK, CX3111BL, CX3111GN, CX3111WH, CX2602BK, CX2602BL
SKUs: 6877005, 6877013, 6877021, 6877047, 6877237, 6877245
Barcodes: 643620311004, 643620311028, 643620311035, 643620311165, 643620260104, 643620260128
Details
These items were sold in stores between 01/05/2017 and 23/02/2018 in various colours, both individually and as part of a package with a car adaptor. The car adaptor is safe to use.
There have been no reports of injuries or incidents and GAME are taking this action as a precaution.
What to do next
If you have bought one of these items please discontinue use immediately as a precaution.
Please visit your local GAME store where they will be happy to provide you with a refund.
Electrical Safety First strongly recommends that anyone who discovers they have an electrical item that has been recalled should stop using it until it has been checked by the manufacturer.