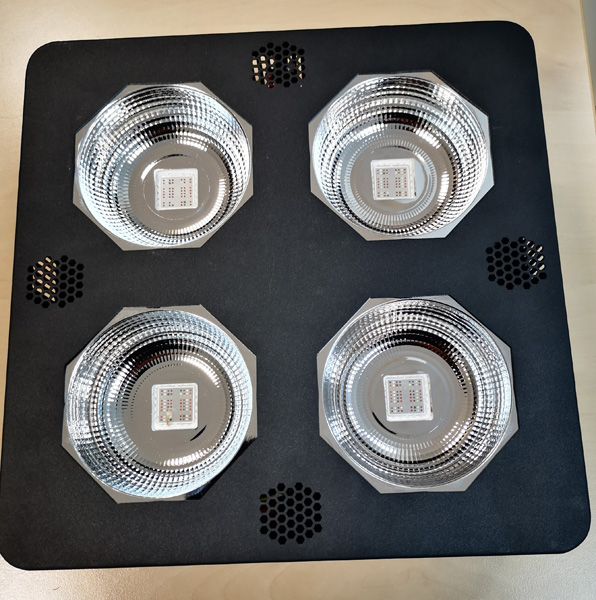 Risk
Product poses a risk of electric shock and fire.
Due to inadequate design and construction live parts may be accessible and the product may overheat. 
Description
4 LED light ceiling lamp, for hydroponic plant growth. See images for details.
What To Do
If you have an affected product stop using it immediately.
Electrical Safety First strongly recommends that anyone who discovers they have an electrical item that has been recalled should stop using it until it has been checked by the manufacturer.
Model numbers

Lamp Power: 800W Spectrum: 6 Bands

Batch number: 8800229585508

Recall date
30 Nov 2018
Categories
Lighting
Brands
LED Hydroponics Ltd