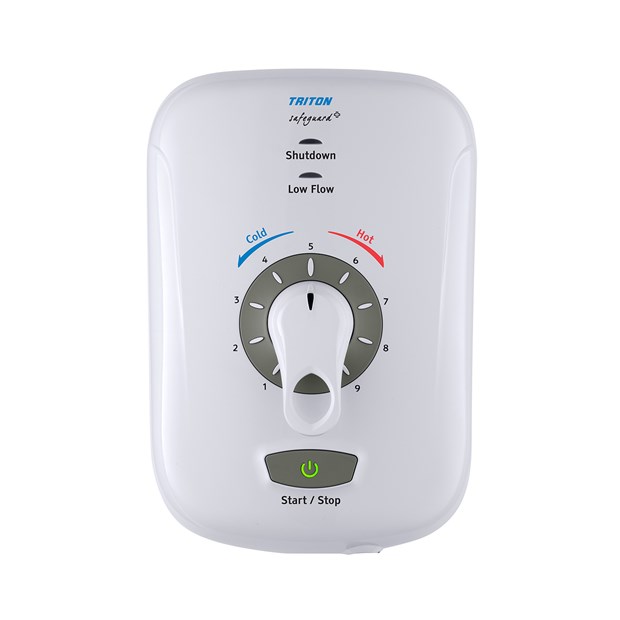 Risk
In a very small number of cases, the Safeguard+ may develop a fault which could lead to overheating and to a potential risk of electric shock or fire hazard.
Models affected
Affected units start with the product code CSGP0 and have a date code stamp between 05/14 (May 2014) and 12/16 (December 2016). This date code is on the product rating label located on the underside of the product.
No other Triton shower is affected.
Details
If your shower is showing any signs of discolouration you MUST stop using it immediately and contact the manufacturer.
Full details can be found at: https://www.tritonshowers.co.uk/help-and-support/support/safety-information
What to do next
If you believe you have a Safeguard+ affected  please contact the Triton Service team on free phone 0800 0154 145. 
They will then (if required) arrange a mutually agreeable time for a Triton engineer to call and carry out a safety inspection to check and correct any issues. This visit would be free of charge, will be undertaken by one of their qualified engineers and it should take no longer than 15 minutes to complete. 
Alternatively your contact details can also be emailed directly to safeguard@tritonshowers.co.uk. It is important to leave a valid daytime telephone number for the team to make contact on.
Or you can register at https://www.tritonshowers.co.uk/inspection.