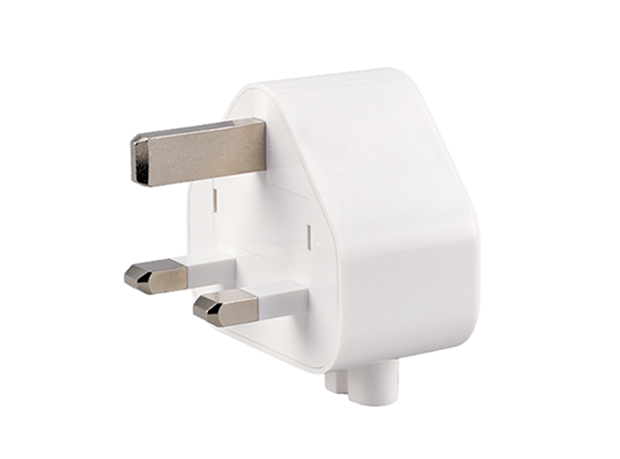 Risk
Product may break, allowing access to live parts during use.
Models affected
Sold from 2003 - 2010 with Mac and certain iOS devices and  included in the Apple World Travel Adaptor Kit.
Details
Apple three-pin adaptors sold for use in the United Kingdom, Singapore, and Hong Kong.
What to do next
If you believe that you possess an affected product stop using it immediately and check the below Apple Webpage for further details on identification and exchange:
Apple Three Pin Plug Recall Program
Electrical Safety First strongly recommends that anyone who discovers they have an electrical item that has been recalled should stop using it until it has been checked by the manufacturer.