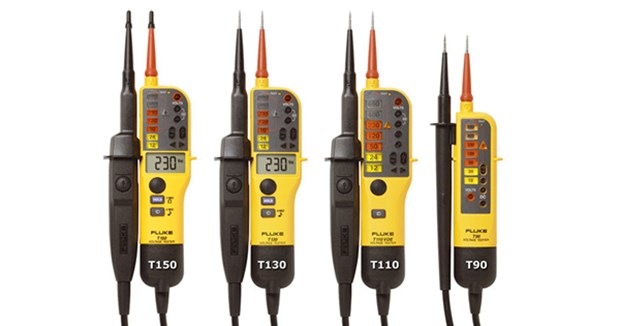 Risk
Risk of electric shock due to false readings from product
Models affected
Model Name
Manufacturing Dates
Starting Serial No.
Ending Serial No.
FLUKE-T110
up to Jul 2018
2157000
or
21570000
4352999
or
43529999
FLUKE-T110/VDE
up to Jul 2018
FLUKE-T130
up to Jul 2018
FLUKE-T130/VDE
up to Jul 2018
FLUKE-T150
up to Jul 2018
FLUKE-T150/H15
up to Jul 2018
FLUKE-T150/VDE
up to Jul 2018
FLUKE-T150VDE/H15
up to Jul 2018
Details
Fluke state that:
"It has been determined that certain Recalled Testers may experience premature failure of the interconnecting cable under cyclical bending stress. Recent experiments conducted by Fluke have shown a wide distribution in the number of cycles to failure exhibited by the Recalled Testers, meaning that certain Recalled Testers are subject to failure earlier than expected, leading to a useful life for certain of them that Fluke considers unacceptable.
Further, the cable may fail in an intermittent fashion where, depending on the cable flex orientation, it is possible for a Recalled Tester to pass a self check continuity test or validation on a known voltage source, while subsequent tests may display a false negative. The primary function of a T-Pole Tester is to detect the presence or absence of voltage to determine whether it is safe to touch an electrical installation and begin work.
A false negative may lead to electric shock or arc flash from subsequent user actions as a result of the false negative indication, which may lead to injury or even death. Because of this risk, please IMMEDIATELY STOP using your T-Pole Tester"
What to do next
If you believe that you possess an affected product stop using it immediately and check the below webpage for further details and recall information
Electrical Safety First strongly recommends that anyone who discovers they have an electrical item that has been recalled should stop using it until it has been checked by the manufacturer.