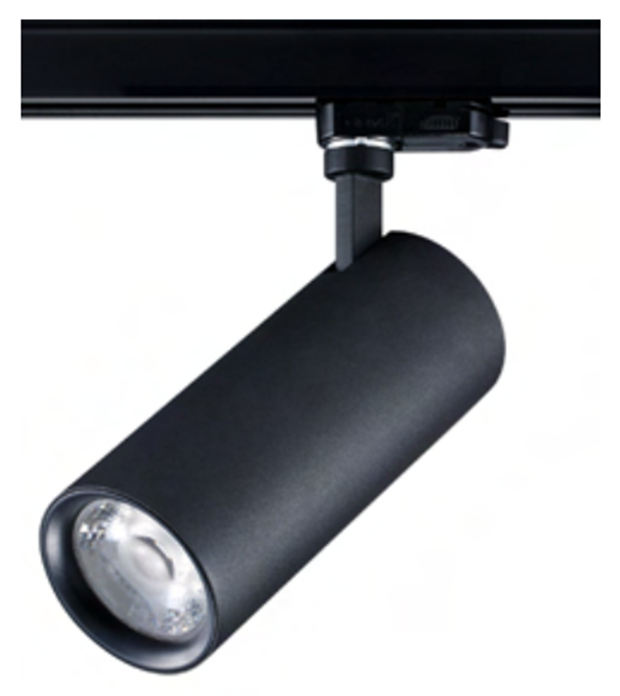 Risk
Electric Shock
Models affected
White: 0005422, 0005424, 0005426, 0005428, 0005430, 0005432
Black: 0005423, 0005425, 0005427, 0005429, 0005431, 0005433 
White: 5410288054223, 5410288054247, 5410288054261, 5410288054285, 5410288054308, 5410288054322
Black: 5410288054230, 5410288054254, 5410288054278, 5410288054292, 5410288054315, 5410288054339
Details
The hinged bracket adjusting the position of the head of the product has sharp edges and can trap the live and neutral cables. Consequently, the bracket could cut the insulation of the cables, leaving live parts accessible in contact with the metal housing of the product. The user could touch accessible live parts, increasing the risk electric shock. ; The product does not comply with the requirements of the Low Voltage Directive.
Indoor wall/ceiling class I LED directional spotlight for track mounting, with up to 5000 Lumens and power consumption up to 54 Watts. The product comes in black or white housing and can emit white light in 3000K or 4000K.
What to do next
Stop using the product immediately and contact the retailer for further advice.
Electrical Safety First strongly recommends that anyone who discovers they have an electrical item that has been recalled should stop using it until it has been checked by the manufacturer.